Bill Belichick Heaps Praise on New England Patriots Legend Richard Seymour Ahead of Hall of Fame Induction
Published 10/24/2021, 8:03 AM EDT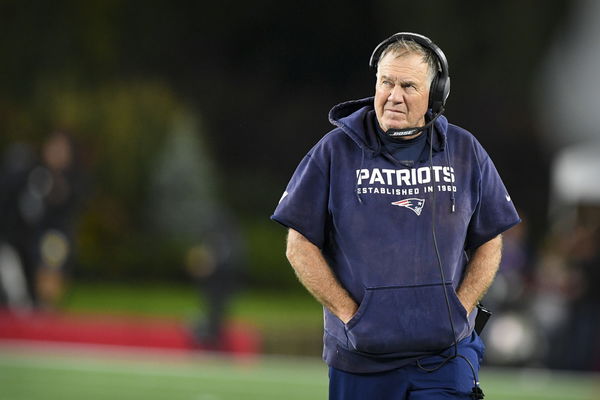 ---
---
Former New England Patriots defensive tackle Richard Seymour gets honored by getting inducted into the Hall of Fame for his seven years of being an exceptional and versatile player for the franchise.
ADVERTISEMENT
Article continues below this ad
Head coach Bill Belichick couldn't help but praise the defensive tackle for his quality on the field. The coach believes him to be of extreme value during his days with the Patriots because of which he deserves to be honored like that.
ADVERTISEMENT
Article continues below this ad
Bill Belichick is all praises for Richard Seymour
Belichick, when asked about what Seymour made great and what did he bring to the table for the Patriots, "Everything," Belichick replied. "Yeah. Richard was a tremendous player. He had a tremendous skill set. He had great length. Explosive. Very quick for his size. He could do everything. He started his career at the nose, which was not really his best position, but he could play it for sure, and we needed him there in '01."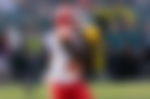 Belichick went further into the details about the versatility of the athlete. As he said, "It was a tough matchup for the interior linemen. He could win with speed, and against some of the quicker guys, he could win with power. Smart player. Richard was very smart and had good awareness. He was a good situational player and certainly helped our linebackers a lot."
New England Patriots blessed with his versatility
ADVERTISEMENT
Article continues below this ad
Richard Seymour was an exceptional athlete and his playmaking skills were no match for many other players. Although his versatility earned him a lot more recognition from Belichick.
Bill further added, "He had a lot of roles. He played in a lot of different situations. We won a lot of games with him. He was a great player. He certainly deserves to be in the Patriot's Hall of Fame and the NFL Hall of Fame. Hopefully, that'll be coming shortly for him as well."
ADVERTISEMENT
Article continues below this ad
A player so valuable deserves the recognition and honor which he is due. And with that being said, his Patriots' Hall of Fame has been one awaited honor for the three-time Super Bowl Champion with the franchise.