Bill Belichick Lauds Cam Newton on His New England Patriots Debut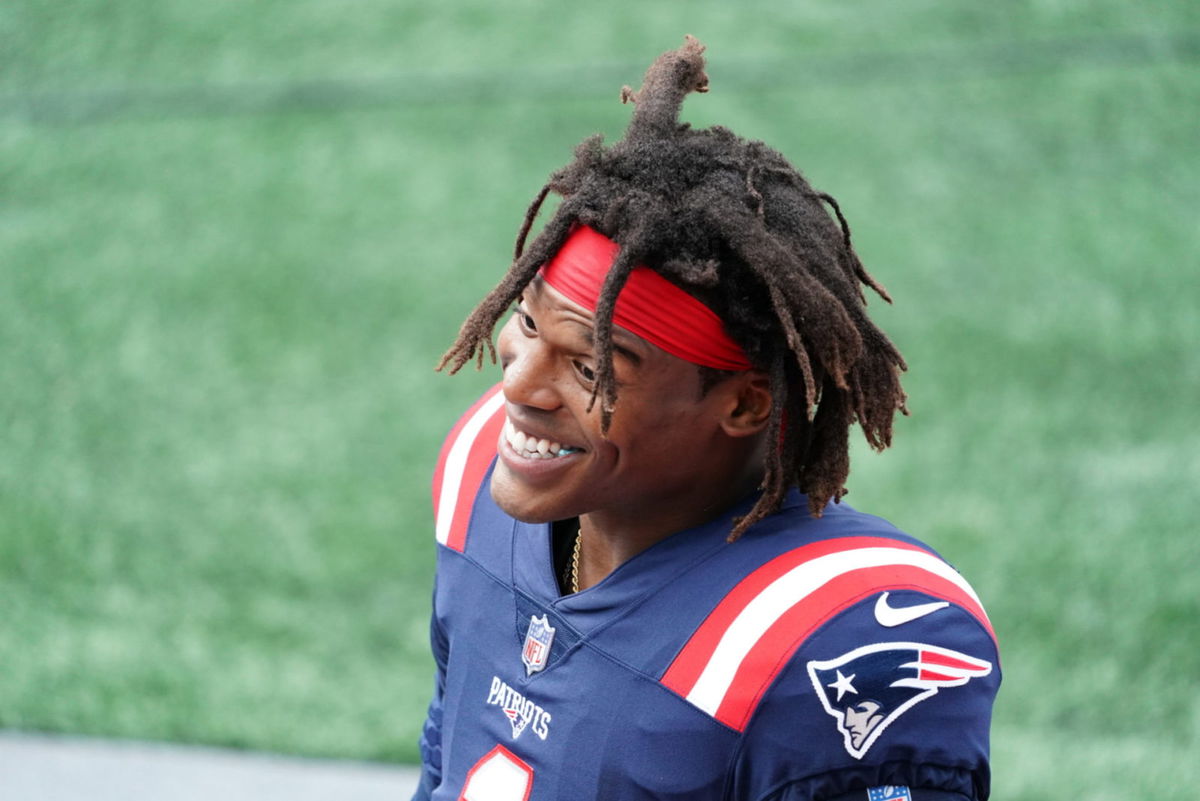 The New England Patriots entered an NFL season sans Tom Brady for the first time in two decades. His replacement was a former NFL MVP and injury-prone Cam Newton. The team's success over the years has attracted attention to Foxborough, and fans were keen on seeing if New England continued to win with their new quarterback or just crashed and burned. 
The 6x Super Bowl champions beat Miami Dolphins 21-11, and coach Bill Belichick was thrilled by what he saw from his the former Carolina Panthers man.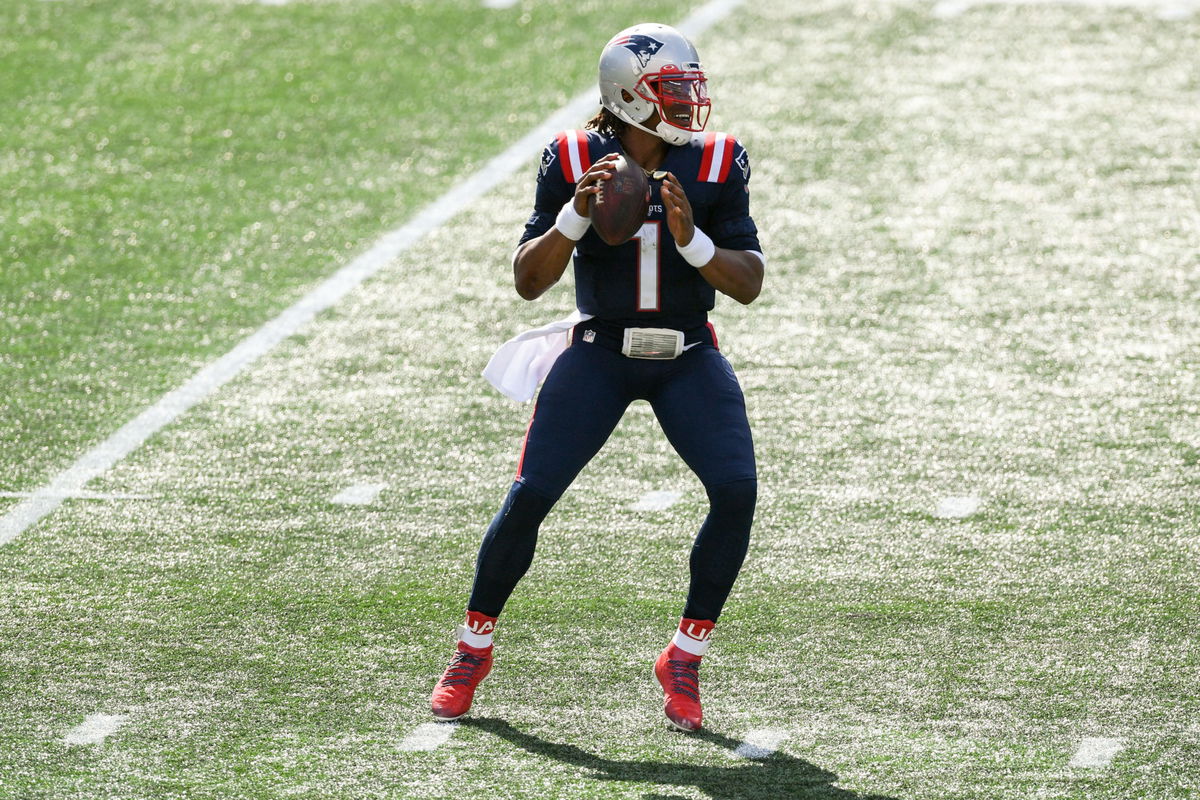 The longtime head coach said, "Cam's done great for us… He's a very, very unselfish player, he's a great teammate. He's earned everybody's respect. Really, daily he continues to do everything he can to help our team." 
In the game, Newton let his center David Andrews spike the football following his second touchdown. The move showcased his mentality of putting himself last and his team first.
SPIKE IT!#BudLightCelly | #GoPats pic.twitter.com/6GYBJxvUXM

— New England Patriots (@Patriots) September 13, 2020
Belichick feels that's all he can ask from any player and opined that Newton constantly helped his team. He said, "I think he's done a tremendous job there."
Cam Newton lets his rushing game talk on his New England Patriots bow
Cam Newton scored two touchdowns, made 15/19 completions, and passed for 155 yards. However, both touchdowns came after he scrambled with the football. Hence, the 2011 top draft pick lived up to pre-season expectations that he would offer a new dimension to New England's pass-heavy offense. 
Cam Newton is the first Patriots QB to score a rush TD in Week 1 since Jim Plunkett in 1974

Of note: Plunkett also played against the Dolphins in that Week 1 game in 1974

— NFL Research (@NFLResearch) September 13, 2020
The #1 jersey quarterback rushed for the final four yards on the eleventh play to complete an 80-yard drive and open the scoring in the second quarter. Later in the game, Newton who had a four-point lead commandeered another successful drive.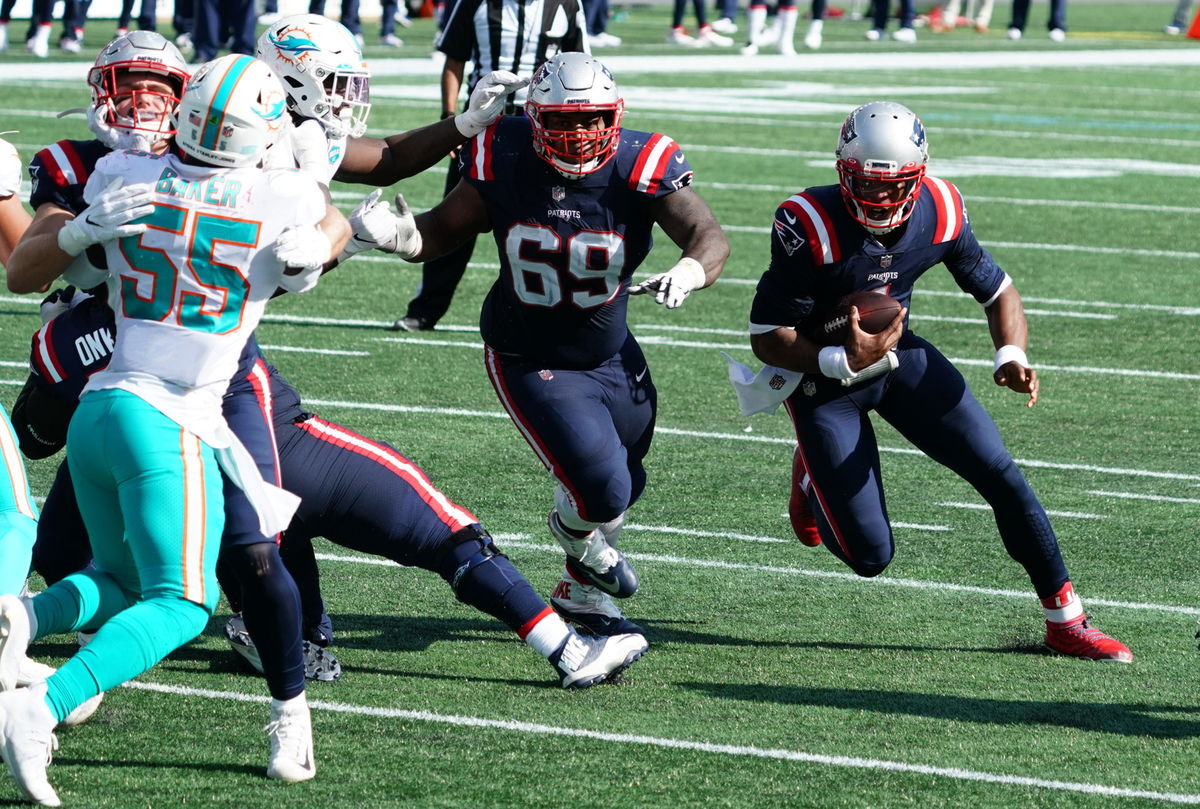 The Patriots advanced 75 yards across six plays. On the final down, Newton made it to the end zone with a perfectly timed run. Following a video referral, the on-field call stood and the home side took an eleven point lead. 
👀 @CameronNewton's second TD in New England! pic.twitter.com/PqUNvcqC8g

— New England Patriots (@Patriots) September 13, 2020
The efforts did not go unnoticed as Belichick said, "I thought he played well today. He hit a lot of passes, he ran the ball well, he led the team, made some good checks and adjustments. So I thought he did a good job."
Cam Newton set a record for the most carries (15) and broke a 43-year record for most rush yards (75) by a Patriots quarterback. His first rushing touchdown was the first by a New England quarterback in the first week in the last 46 seasons. 
The Patriots offense looks just a little different.

– Newton had 15 rushes, most ever by a Patriots QB in a game.
– Newton ran for 75 yds, the most by a Patriots QB since 1977 (Steve Grogan).
– NE rushed 42 times for 217 yds, both their most in a season opener under Belichick. pic.twitter.com/7QziXOatKp

— ESPN Stats & Info (@ESPNStatsInfo) September 13, 2020
Newton has had a good start to life as Tom Brady's replacement. However, he will have his work cut out when the team travels to Seattle for their next game. The performance should give him the confidence he needs as he heads to face tougher foes.
What did you make of Cam Newton's maiden appearance in a New England Patriots jersey?