Bill Belichick Roots for This Team In The NBA Playoffs During The Patriots Press Conference
Published 05/24/2022, 10:00 AM EDT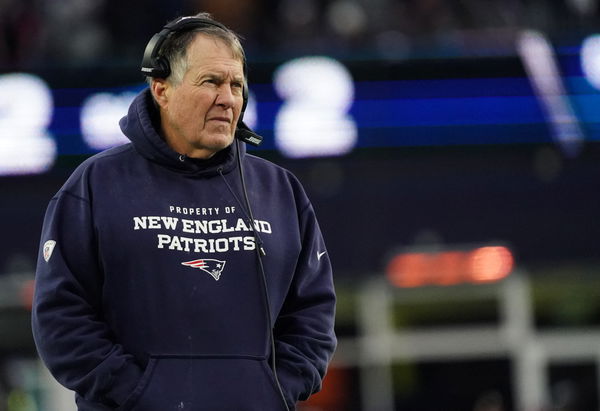 The New England Patriots head coach Bill Belichick has made his pick for the NBA playoffs. He is the guy that gave Tom Brady a chance, so Belichick knows what he is talking about. Recently, the HC appeared in a press conference for the Patriots. That is where he let everyone know about his favorite basketball team. 
The Patriots head coach was wearing a Boston Celtics cap. It is no surprise that he picked the big C's to win the playoffs. Being a coach of the New England Patriots, it is only natural that Belichick supports Boston. 
ADVERTISEMENT
Article continues below this ad
Bill Belichick offers his support for the Celtics
Bill Belichick met the media during the Patriots OTAs on Monday. But in the press conference, he was wearing a cap with a green shamrock logo. Belichick displayed his alliance with the Boston Celtics throughout the entire press conference. After giving his condolences to the family of Pats legend Gino Cappelletti, the HC talked about the Celtics.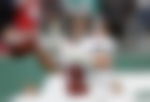 "Go C's tonight. Big one. Two great teams. Two great guys at the top there in Brad (Stevens) and Pat Riley," said Belichick. "They put together are two great teams. Should be a battle." The Boston Celtics are preparing to host the Miami Heat on Monday. This will be their game 4. Currently, Miami is in the lead of the best of seven series with two games to one. 
Tale of the tape between the Boston Celtics and Miami Heat
ADVERTISEMENT
Article continues below this ad
The action in the NBA is at an all-time high. Every team is firing on all cylinders. There's no saying who will come out on top when the playoffs are over. One of the most action-packed series is between the Boston Celtics and Miami Heat. Miami was in the lead, and Boston won game 4.
ADVERTISEMENT
Article continues below this ad
The Celtics could have taken advantage last Saturday when Jimmy Butler had to leave the court after a knee injury. But Ime Udoka's squad got outplayed. Now for the next game, the big C's had home-field advantage. Jayson Tatum was also in a lot better condition on Monday. The Celtics have started their comeback in the series. We could have even seen Patriots coach Bill Belichick in attendance. A lot of NFL athletes enjoy watching some NBA action. Who are you rooting for in the NBA playoffs?
Watch This Story: Quarterback Sensation Josh Allen Bluntly Warns Vets Tom Brady & Aaron Rodgers Ahead Of 'The Match'