Billionaire Owner Jerry Jones Captured on Cam Smashing His Car and Limping Afterwards
Published 05/06/2022, 5:34 AM EDT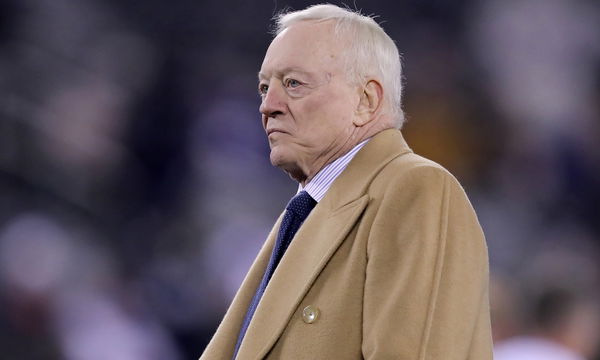 NFL franchise Dallas Cowboys owner and general manager Jerry Jones was involved in an unfortunate car crash on Wednesday. The incident was captured on a dash-cam of one of the cars at a signal, and the video of the incident is quite revealing. Jones seems to have been traveling with a lot of urgency as he drives through a crossing in his premium black sedan before T-boning a turning car at an intersection.
The incident took place on Wednesday evening on the intersection of Wolf St. and Harry Hines Blvd. in Dallas. Jones was roughly 20 miles away from the Cowboys' team facility when the unfortunate incident happened. The clip revealed by TMZ also shows Jones getting out of his vehicle to check on the passengers of the car he collided with shortly before.
ADVERTISEMENT
Article continues below this ad
While Jones seems to have not sustained any major injuries, his son and executive vice president Stephen Jones reveals his father to be 'all good'. However, the clip shows Jones having a slight limp while walking. While one of the passengers complaining about having a headache. While it isn't clear whether Jones was driving or not, the incident thankfully didn't lead to any major casualties.
Jerry Jones T-Bones a Silver Sedan
After the minor accident, Jones was checked into the hospital. On request for a brief time and was back home with his family in a couple of hours. After the accident, it appears Jones will be doing fine ahead of another crucial season for his Cowboys in 2022. The Cowboys fans would have been worried about the health of their owner after what was an extremely close call. No details about the two parties involved have been released by the authorities.
ADVERTISEMENT
Article continues below this ad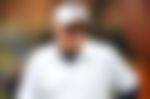 Only recently, we saw Jerry Jones take the stage on the Draft day. It has been only 4 days since the end of the 2022 NFL Draft, and Jones was there to lead the Cowboys through an important event. One of the most interactive and hands-on owners in NFL history, Jones has only one goal in the upcoming season to win the Super Bowl.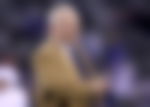 The 79-year-old has not been the kind of owner who sits back. It appears he is the type of person who never backs down. The Cowboys fans will be counting on the team to reflect their owner's dogged mentality on the field next season.
ADVERTISEMENT
Article continues below this ad
Watch This Story: Brittany Matthews Shares More Photographs From Wedding Featuring Emotional Message to Patrick Mahomes