'Bitcoin Is Sound Money' – Chiefs' Sean Culkin on How He's Convincing NFL Players To Go the Crypto Way
Published 05/24/2021, 10:13 AM EDT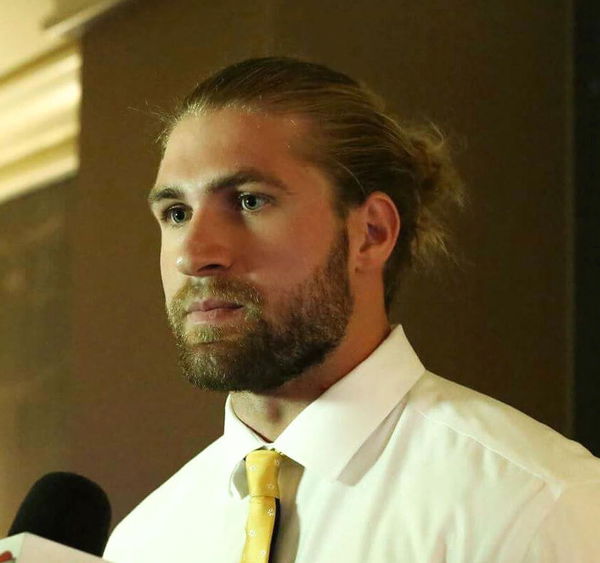 ---
---
Cryptocurrencies have taken over the world by storm. And the NFL is not far behind in joining in on the fun. While the concept is still new, some players have come out in support of the decentralized version of transactions online. 
ADVERTISEMENT
Article continues below this ad
Among them is Kansas City Chiefs tight end Sean Culkin. The former LA Chargers player recently made headlines for converting his entire salary for 2021 into Bitcoin. 
Culkin, who has a degree in finance has since then become the face of the crypto movement in the NFL. Explaining how the movement is slowly sweeping the league, Culkin talked in detail about his journey so far in the world of cryptocurrencies. 
ADVERTISEMENT
Article continues below this ad
NFL players have shown interest in cryptocurrencies 
Talking to FOX Business, the tight end who serves as backup to Super Bowl winner Travis Kelce talked about how he has been getting calls from players across the league about the new wave of digital currencies.  
"I've been getting a lot of questions about crypto privately from guys in the league. We're seeing more and more teams and players getting involved," he said.
I fully believe Bitcoin is the future of finance and I wanted to prove that I have real skin in the game — not just trying to make a quick buck. I will be converting my entire 2021 NFL salary to #Bitcoin.

— Sean Culkin (@culkin22) April 26, 2021
"It wasn't that long ago that only a few of us knew what it was all about. But players understand firsthand that fiat currency depreciates over time. And they tend to grasp the concept of Bitcoin as a store of value right away."
Explaining his decision to invest in crypto, the QB talked about how he feels despite the volatility involved, it's still a safe bet going forward.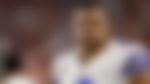 "Bitcoin is sound money — meaning it can transfer its value across time and space. It is a monetary network that allows individuals to be their own bank and protect their savings from the inflationary environment the world operates in today."
Players like Trevor Lawrence and Tom Brady have also been linked to cryptocurrencies. According to reports, Lawrence will be taking his entire signing bonus, which is estimated to be somewhere around $22.5 million, in cryptocurrencies. 
ADVERTISEMENT
Article continues below this ad
Tom Brady too teased crypto enthusiasts by setting the filter laser eyes filter to his Twitter profile. The filter is meant to show support for Bitcoin's price surging until it hit $100,000.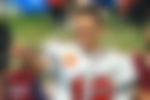 ADVERTISEMENT
Article continues below this ad
More and more NFL players taking to the world of crypto. Thus, one should not be surprised to see this new form of currency become a regular mode of transaction between players and teams in the near future.