Blame Game Continues at Tampa Bay Buccaneers as OC Points Out Tom Brady
Published 11/27/2020, 12:15 PM EST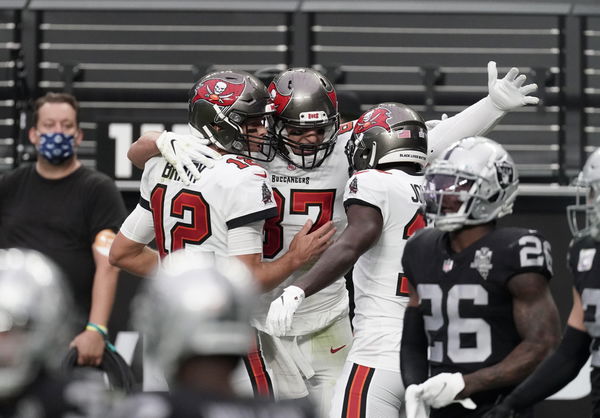 ---
---
The Tampa Bay Buccaneers put in a poor display against the Los Angeles Rams, losing a close game. The post-game headlines focussed on Bruce Arians' comments and criticism about Tom Brady.
ADVERTISEMENT
Article continues below this ad
The criticism sparked several controversies surrounding the relationship between the two.  While there is no cause for panic, given that the Buccs are 7-4 this season, fans around the NFL are ringing the alarm bells. Many analysts are concerned about the strained relationship between the two.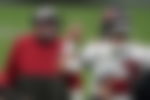 Buccaneers' offensive coordinator Byron Leftwich spoke about the situation after the game against the Rams. Leftwich tried to quell the tensions and spoke down any rumors of conflict.
ADVERTISEMENT
Article continues below this ad
Leftwich suggested that the offense runs through the quarterback, and situations like the previous games can happen. "The quarterback is the offense.
"I say that all the time. Remember, I understand that it's still a version of entertainment, so something has to be said." 
Tampa Bay Buccaneers need to focus on the basics
Leftwich said that failed strategies are part of the game and the criticism comes with the territory. "And when plays don't work and when things don't work, that's what comes with losing in this league. We all accept that, we understand that." 
For Leftwich, he suggested that the Buccaneers must move on from their loss and try to gather their bearings ahead of their next game.
ADVERTISEMENT
Article continues below this ad
He said, "All we can do is hopefully get the next opportunity where we can be in position to do the right thing so we can have the opportunity to win the football game. It's hard to win week in and week out, we understand that."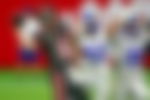 Leftwich said that while expectations for Tampa Bay are high, they are only focussed on taking it one game at a time. They cannot afford to get ahead of themselves.
ADVERTISEMENT
Article continues below this ad
Leftwich said, "Everyone expects us to win every game. We get that. But our job is to go out and prepare ourselves and get in position to try to win every football game also. So we understand those responsibilities."
The Tampa Bay Buccaneers will play the Kansas City Chiefs on Sunday. It will be a fascinating game, especially to see the old veteran Tom Brady take on the new quarterback sensation, Patrick Mahomes.