Bob Menery, Worth $5 Million, Owns Pro Football Team With This NFL Star Who Wanted Antonio Brown As Coach
Published 05/29/2022, 7:00 AM EDT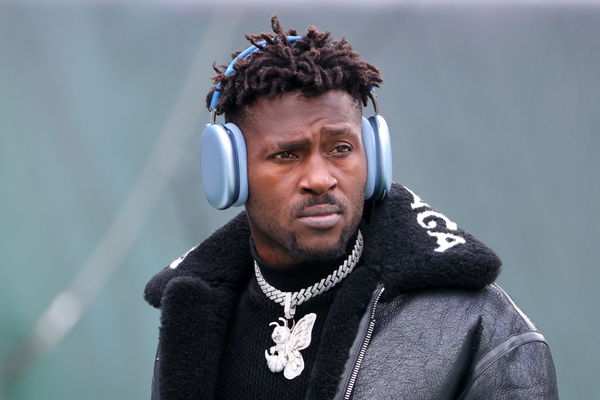 FCFL after getting released by the Tampa Bay Buccaneers, Wide Receiver Antonio Brown was trying his luck at various avenues. Even though he couldn't bag a spot in the NFL, a few weeks ago, Brown was allegedly offered a coaching job at the Fan controlled Football League. Vikings' Running Back Dalvin Cook was behind making such an offer. Apart from the NFL, he also owns an FCFL team Zappers, in partnership with Bob Menery and other stars in the sports fraternity.
If Brown would have elected to move ahead with the offer, he would have coached the zappers. The FCFL happens to be a more sophisticated model of the NFL, with fewer penalties and imbibing more excitement for the game.
ADVERTISEMENT
Article continues below this ad
According to the league website, FCFL is pro football re-imagined for the modern digital world. Real games are played in a single, high-tech studio arena and streamed live on Twitch.
The new format of the game was initially started in 2017 and is usually broadcasted on Twitch. The game is usually played in an indoor facility in Atlanta.
The league has a long tradition of recruiting past NFL players, and that might be the reason why Brown received an opportunity to impart his expertise to the players.
Moreover, FCFL has a long-standing tradition of hiring experienced NFL players. They are trying to scale the new format to a much bigger platform.
It is yet unclear if the offer still exists because Antonio Brown was busy releasing music albums alongside his best friend, Kanye West.
Apart from Antonio Brown, Dalvin Cook is another entity from NFL
ADVERTISEMENT
Article continues below this ad
For the Running Back, this new stint at the FCFL is a side hustle. With just a few years to its launch, the league has started garnering interest from a wide range of audiences.
After getting drafted by the Minnesota Vikings in the second round of the 2017 NFL draft, Cook plays a major role in leading the team's offensive unit. He played college football for Florida State and finished his college career as the all-time leading rusher. This year he partnered with Bob Menery for stakes in the Zappers.
ADVERTISEMENT
Article continues below this ad
Cook made three Pro Bowl selections in continuous years from 2019 to 2021. During his college career, the star also received first-team All-American selections twice. As of 2021, he has registered 39 rushing touchdowns and 182 receptions. Overall, the youngster completed 4820 rushing yards and 1499 receiving yards. Interestingly, even if his NFL career fades, Cook has a side gig to rely upon.
Watch This Story – Tom Brady Spills His Secret to Stay Healthy; Shares 6 Simple Steps
Edited By: Gurjyot Singh Dadial