"Boise is Special to Me"- Cowboys Coach Kellen Moore Acknowledges Interest From Alma Mater
Published 12/29/2020, 9:26 AM EST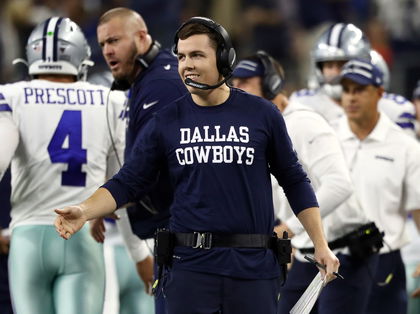 ---
---
There's been a lot of murmurs about swooping changes among the Dallas Cowboys' coaching personnel for the next season. While some would be willing to go off themselves, a select few are considered assets going forward. One such asset is their offensive coordinator, Kellen Moore. 
ADVERTISEMENT
Article continues below this ad
Moore, a former Cowboys QB himself, has been a key figure for the organization ever since he signed for them as a player back in 2015. 
Now Moore's impressive play-calling has managed to catch the eye of his alma mater, the Boise State Broncos, who are in the hunt for a new Head Coach. 
ADVERTISEMENT
Article continues below this ad
Kellen Moore focusing on the Cowboys for now 
Moore, while talking to the Dallas Morning News, acknowledged the advances made by the Broncos but underlined his intentions of remaining focused on the job at hand.
"Obviously, Boise is a unique one for me — special to me, I love that place. I'm just going through the process right now… We'll kind of let all this stuff play itself out and we'll see where it's at," said Moore.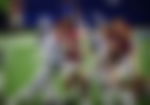 While not categorically rejecting a move to Boise State, the OC made it clear. He's interested in the job. The former QB is currently in the last year of his contract with the Cowboys. Something which will give him leverage if he plans on working out a new contract with the Dallas-based franchise. 
"Yeah, I want to be a head coach," he said. "But I think like anything, really I'm focused on this job right now. Again, we'll go through this process and we'll see where it's at."
Can the Cowboys afford to let go of Moore?
Kevin Moore has done a world of good at Dallas. Under him, the Cowboys had the best offense in the league in 2019 per average yards per game. With the Cowboys averaging 431 yards and 27.1 points per game, the side was an offensive juggernaut in 2019.
Quarterback Dak Prescott, especially, was extremely impressive under Moore. While not much of the dynamic duo was seen this year due to a season-ending injury to Prescott early on in October, the side has still registered roughly 25 points a game under Moore. 
ADVERTISEMENT
Article continues below this ad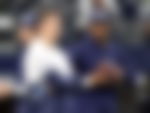 With the Cowboys looking keen to tie down Prescott to a new contract, a lot of their success could hinge on retaining Moore.
While a Head Coach role at Boise State would be a dream homecoming for Moore, a new contract and the prospect of working with a fully fit Prescott again could be a difficult one to decline. 
ADVERTISEMENT
Article continues below this ad