"Boom, Boom, Boom": Gardner Minshew Revels on a Bizarre Idea Featuring an Iconic Whiskey Brand, Found 147 Years Ago
Published 12/27/2022, 5:00 PM EST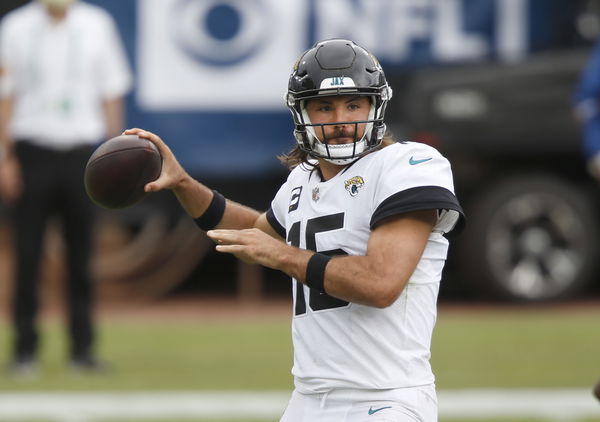 When it comes to playing football, some athletes give their everything for the sport, taking the ultimate risks. This notion perfectly sits well with the current Eagles backup, Gardner Minshew, who tried breaking his own hand to play more in college.
While speaking in an episode of Barstool Sports' "Pardon My Take" podcast, the youngster spoke about the hardships and attempts he made to get the medical redshirt. He took a bottle of Jack Daniels and hit it hard against his hand in a deliberate attempt to break it.
 

View this post on Instagram

 
ADVERTISEMENT
Article continues below this ad
The incident happened while he was playing for East Carolina University. Two of his seniors were destined to secure the starting spot. However, one of them got injured, and another moved to a different position forcing Minshew to get on the field more often.
As a result, it started affecting his plans to play another season and almost destroyed his redshirt aspirations. Hence, he came up with a master plan to hurt himself.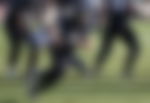 "I was pretty pissed, so I started looking around at what I could do and what my options were. The only thing I could do would be to get a medical redshirt," Minshaw said in the interview.
"So I get an idea. I go home, I grabbed a bottle of Jack Daniels, and I grab a hammer. And I go back to my room, I take a pull of Jack Daniels and put my hand down on the table, and boom, boom, boom! One, two, three, and hit the hell out of my hand, dude!" he added.
Pretty crazy to go beyond expectations. Well, his very passion for the sport landed him a gig in the NFL. In 2019, he got drafted in the sixth round as 178th overall by the Jacksonville Jaguars. And the rest is history.
How did Gardner Minshew fare in his NFL career?
ADVERTISEMENT
Article continues below this ad
After stepping into the NFL world, Minshew served as a backup to Nick Foles before starting the game in his first year. During the Week 1 game against the Chiefs, Foles fractured his left clavicle. The Washington product made his debut, completing 22 of 25 passes for 275 yards.
He also registered two touchdowns and threw an interception. Although Nick Foles was back the same season, Minshew secured four wins and four losses before handing over the baton.
ADVERTISEMENT
Article continues below this ad
Two years later, in 2021, the Philadelphia Eagles bought him as a backup prospect to Jalen Hurts. This season he started against the Cowboys as Hurts sprained his right shoulder. However, he couldn't seal a win going down 40-34 by the end of the final whistle.
Watch This Story: Tom Brady's Worsening Form Makes Aaron Rodgers BFF Express Deep Concern in Four Letters