"I Thought We Was Going to Mexico": San Francisco 49ers WR 'Missed The Memo' On Team's Training Schedule Ahead Of International Fixture Against Arizona Cardinals
Published 11/19/2022, 10:30 AM EST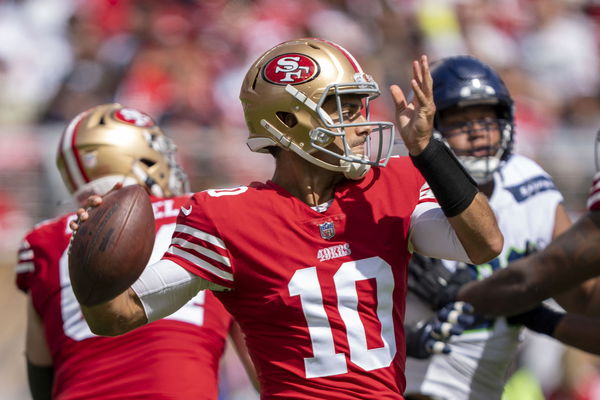 The San Francisco 49er began their prep for their game in Mexico City with exposure to numbing temperatures. The team headed out to practice in Colorado Springs in preparation for the 7,300 feet elevation they're heading into in Mexico City.
ADVERTISEMENT
Article continues below this ad
San Francisco will take on the divisional rivals, the Arizona Cardinals in an NFL international game in Mexico City. The team will be practicing at the United States Air force Academy. The Academy sits at about 6700 feet above sea level. The 49ers will get accustomed to the elevation of Estadio Azteca this way.
ADVERTISEMENT
Article continues below this ad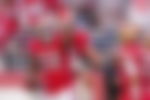 Head coach Kyle Shanahan said although he dislikes the cold, the altitude change will help in preparation for their game against the Cardinals. Other players also shared similar views. He also mentioned that in case of overnight snow, their practice session could be moved to an indoor facility.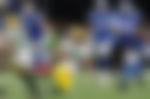 Tight end George Kittle echoed Shanahan's statements with regard to the altitude change.
The San Francisco 49ers' wide receiver was a tad bit confused
Wide receiver Brandon Aiyuk seemed to have misplaced the memo regarding the team's practice in Colorado. Aiyuk shared an Air Force Falcons post on his Instagram story and said, "I thought we was going to Mexico!!! " Fans online reacted to Aiyuk's comment and reiterated the humor of the situation.
This user found the situation hilarious
Another user left a funny comment
Hey Madden, his awareness rating has to be adjusted.

— #Random49ers (@Random49ers) November 18, 2022
One fan reacted with a funny GIF
Another fan made a statement
ADVERTISEMENT
Article continues below this ad
Aiyuk also made a statement about feeling the effects of the change in elevation. He said, "Running back from plays, you're trying to figure out why you feel it in your chest, your lungs getting tired,"
ADVERTISEMENT
Article continues below this ad
The 49ers are currently riding on a two-game winning streak. At the moment, their record is 5-4. They stand between the Seahawks and the Cardinals. They will be vying for the top divisional spot with a victory against the Cardinals. Both teams will head into this prime-time face-off with much on the line.
Watch This Story: Gisele Bundchen met with Robert Kraft after being extremely angry at Bill Belichick's treatment of husband Tom Brady.