"Bravo Kap": NFL Fans Congratulate Colin Kaepernick Who Is Set to Receive a Doctorate Degree as His NFL Career Fades Away
Published 05/23/2022, 5:55 PM EDT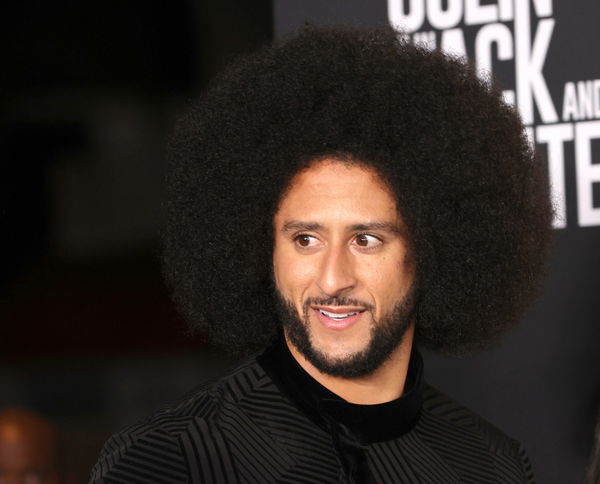 Lately, Colin Kaepernick has been in the news quite often, The former San Francisco 49ers quarterback has been continuously seeking a return to the NFL. However, he hasn't found any success yet, and he still remains without a team.
Colin will continue to work hard to get another opportunity, as he has many people praying for his return. Despite not being on the field anymore, Colin has gained a lot of reputation for his off-the-field work. He is a well-known philanthropist and a social worker.
ADVERTISEMENT
Article continues below this ad
Recently it is revealed that Colin Kaepernick will be receiving an honorary doctorate degree from Morgan State University. It is largely due to Colin standing out to fight social issues around the country.
Morgan State University to bestow honorary doctorate degree to Colin Kaepernick. 👏🏿👏🏿👏🏿

— Exploding Space Pillow Singh, MD 🌊 (@labyrinthweaver) May 18, 2022
He started kneeling during the National Anthem when he was playing in the NFL. This act was to protest against injustice. He laid down the stage for other athletes to follow, but his career was shortened due to it. Many people didn't like this act on the football field.
NFL Fans were very happy when they got to know that Colin will be receiving the degree from Morgan State. They showed their happiness and appreciation towards the University with their tweets on Twitter.
Colin's fans and supporters were overwhelmed by the gesture shown by the University.
Wonderful! Thank you Morgan State University bestowing an honorary doctorate degree to Colin
Kaepernick! CHEERS!! https://t.co/NCHeRvVDWh

— ResistingForAReturnToSanity 🆘 (@pesterplarson3) May 19, 2022
They cheered him for his success and expressed their happiness.
Even though many people tried to oppress Colin, he didn't stop in his fight, and ultimately became an icon.
Is the NFL career of Colin Kaepernick over?
Colin Kaepernick last played in the NFL in 2017. He was the quarterback of the San Francisco 49ers. Since his contract ended with the 49ers, he has been without a team. He has made multiple attempts to make it back to the league, but he hasn't been successful yet.
ADVERTISEMENT
Article continues below this ad
Colin has had multiple workouts with different teams, but nobody is willing to take a chance on him. He recently had a workout in Michigan which attracted many people's attention. However, still Colin was unable to get a call-up from any team.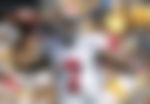 There are various factors that indicate that Colin wouldn't get the next opportunity in the NFL. He is already 35 years old, and no team would want to risk getting a quarterback such old who has been out of the game for 5 years. Moreover, there are many quality quarterbacks in the league who are without a starting role, and that really indicates the current situation of the quarterbacks in the league.
ADVERTISEMENT
Article continues below this ad
Watch This Story: NFL Legend Drew Brees Sends Fans Crazy After Claiming He's Open To Return to Play Football
Edited By: Deepika Bhaduri