Breaking Down the Situation Surrounding Dak Prescott and His Contract Talks With the Dallas Cowboys
Published 02/23/2021, 3:47 PM EST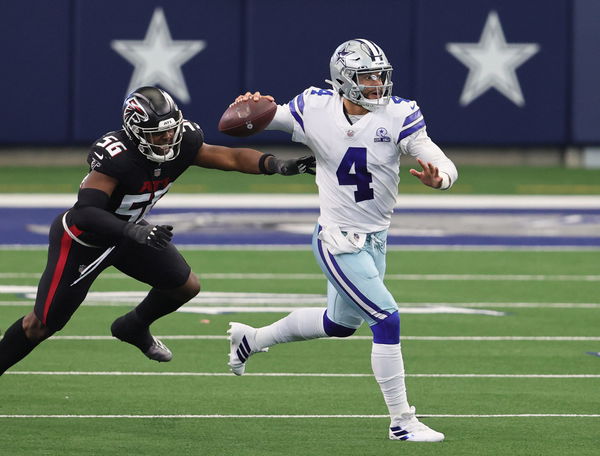 ---
---
The drama surrounding Dak Prescott and the Dallas Cowboys regarding his new contract has been going on since the summer of 2020.
ADVERTISEMENT
Article continues below this ad
After multiple back and forths, the quarterback and the Cowboys franchise failed to negotiate a long-term deal and ultimately settled to put the quarterback on a franchise tag.
And in 2021, the situation remains the same. According to reports, the Cowboys and Prescott are yet to land a deal that works for both parties.
ADVERTISEMENT
Article continues below this ad
Franchise tag an option for the Dallas Cowboys
Today, February 23rd, is the first day that franchises in the NFL can place Franchise Tags on their players. And for the Cowboys, the clock is ticking.
Multiple franchises in the league are looking to bring in a star quarterback. And if the Cowboys don't move fast, they could end up losing the most wanted commodity in the league.
How things stand though, the Cowboys are keeping their cards close to their hand. The deadline for teams to place the Franchise Tag on players is March 9th. Last season, it was March 16th.
This essentially leaves the Cowboys with two weeks to sort out the situation. The Cowboys had waited till the March 16th deadline last year to place the tag on Prescott. And by the looks of it, things are set to go down to the wire this season as well.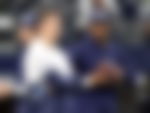 If nothing concrete works out regarding a long-term deal, the Cowboys will probably place a $37.7M tag on Prescott. 
ADVERTISEMENT
Article continues below this ad
The headache for the Cowboys is that even if they wish to use Prescott as leverage for a trade move, it cannot be done until he signs a contract or his franchise tagged.
Thus, if the Dallas Cowboys wish to get anything for Prescott, they'll have to tag Prescott. Otherwise, Prescott will be a free agent come March 17th. 
ADVERTISEMENT
Article continues below this ad
With the way things stand, what do you think will be the outcome of this ongoing contract saga between Prescott and the Dallas Cowboys?