BREAKING: NFL Deprives Steelers' TJ Watt From Single-Season Sack Record
Published 01/13/2022, 12:09 PM EST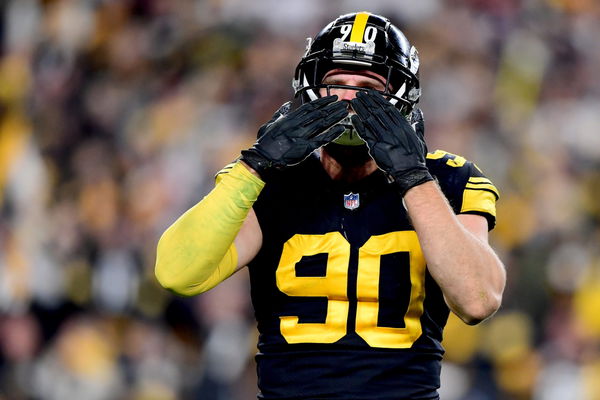 ---
---
TJ Watt was all jubilant and cheerful on Sunday when during his season finale matchup against the Baltimore Ravens, the linebacker sacked his way through a phenomenal single-season record. TJ Watt sacked quarterback Tyler Huntley in the second quarter of the game to reach a tremendous milestone of 23.5 sacks in the season.
ADVERTISEMENT
Article continues below this ad
That sack made him the NFL's single-season sack record, or at least he thought it did. According to the gameday statisticians, TJ Watt's first-quarter forced fumble was an aborted play, not a sack. If it had been a sack, he would have been just ahead of Michael Strahan (former Giants pass-rusher & Pro Football Hall of Famer).
ADVERTISEMENT
Article continues below this ad
TJ believed that the statisticians in Baltimore got him shorthanded and so the Steelers filed a formal appeal on his behalf. However, for the time being, the linebacker would have to settle for a tie with the former Giants DE with a sack total of 22.5.
TJ Watt settles for a tie with Michael Strahan
The play in question happened in the first quarter of the game when the Ravens center played a bad snap that hit the ground. Tyler Huntley dove down to get the ball and got up just to get sacked to the ground from Watt. Watt believed it to be a sack since the quarterback was well in place to throw the ball.
ADVERTISEMENT
Article continues below this ad
"It was empty [backfield] and there was a bad snap," Watt told SI's, Albert Breer. "[Tyler Huntley] fell on it, but then he got up. And when he got back up on his two feet, I tackled him and got the ball out. So, I mean, he very well could have still thrown the ball. My understanding was that it was a sack, but apparently, it wasn't, at least according to the statisticians."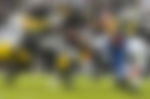 It is a very unfortunate instance for the 27-year-old to deal with. Clearly, Tyler was going to make the play and was not actually going to take the knee. In the end, Elias Sports Bureau has the final say on the matter, but TJ would try his best to break the record next season.
ADVERTISEMENT
Article continues below this ad
Do you believe that it was a sack and that TJ should have got the record? Let us know in the comments below!