BREAKING: Odell Beckham Jr. To Leave Cleveland Browns Despite 2023 Contract
Published 10/15/2021, 4:47 AM EDT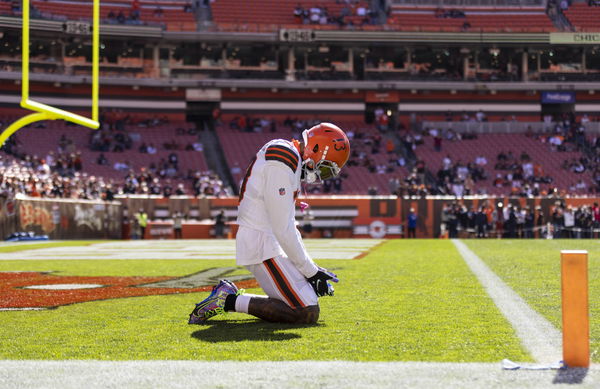 ---
---
With Odell Beckham Jr. who has just started delivering for the Cleveland Browns, his stay at the franchise is in total suspense as according to The Athletic, this season could be the concluding season for him in the team.
ADVERTISEMENT
Article continues below this ad
As the sources familiar with the Browns' way of thinking point to a potential move for the wide receiver, although Beckham is under contract until 2023.
ADVERTISEMENT
Article continues below this ad
Odell Beckham Jr. following is injury
The Browns acquired Beckham from New York Giants in 2019 in exchange for some draft pick player packages. His arrival in the franchise made some direct impact with 74 receptions covering 1,035 yards and four touchdowns.
But he was limited to just 23 catches for 319 yards and three touchdowns in seven games during the 2020 season, before sustaining a season-long ACL injury against the Cincinnati Bengals.
Subsequently, he made a tremendous recovery during the offseason, but his return in the season starter was still more than just a doubt. Beckham wasn't an active member in the roster until week 3 against the Bears. Against them, Beckham caught five passes for 77 yards.
Following his Week 3 performance, Beckham has managed to catch only four passes on 10 targets and covering 47 yards in his last two clashes against the Vikings and the Chargers.
Yeah with the game on the line how you target @obj zero times……???? 🤬

— Dockery (@realDockery) October 10, 2021
Will OBJ leave this season?
However, despite the possibility, it's still unclear whether the Browns would move Beckham before the Nov. 2 transfer deadline.
ADVERTISEMENT
Article continues below this ad
Quarterback Baker Mayfield during his nine games with Beckham in the last two seasons has completed 60.2 percent of his passes for 1,801 yards (yielding 200.1 passes per game) with 18 touchdowns, six interceptions and an 87.3 passer rating.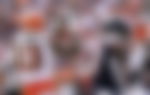 However, during his other 12 games without OBJ, Mayfield has completed 66.3 percent of his passes for 3,002 yards (yielding 250.2 passes per game), with 17 touchdowns, four interceptions, and a 102.6 rating.
ADVERTISEMENT
Article continues below this ad
And so, with a decline in the performance of OBJ following his ACL injury, his move out of the franchise could be a possibility. Aside from Browns fans, everyone in NFL circles knows he needs to move on if he wants to succeed.