Brett Favre Believes Aaron Rodgers Hold Out Provides Green Bay Unique Opportunity To Study Jordan Love
Published 06/16/2021, 10:05 AM EDT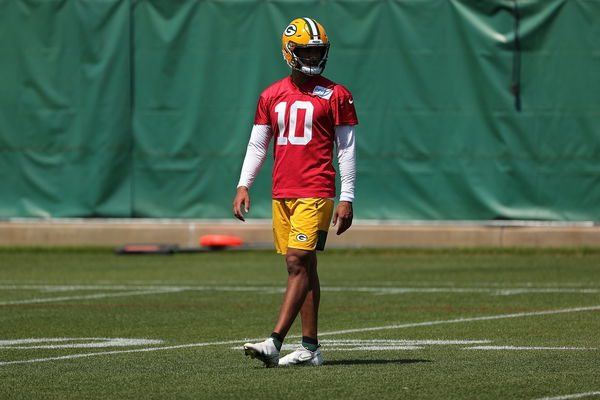 ---
---
OTAs arrived. No sign of Aaron Rodgers. Minicamp came around, and still no sign of Aaron Rodgers. The Green Bay Packers QB1 is officially holding out. 
ADVERTISEMENT
Article continues below this ad
The Green Bay Packers front office and Aaron Rodgers have beef. There's no doubt about it. How they will proceed to hopefully mitigate this crisis remains to be seen. 
But former Packers QB Brett Favre believes it's not all gloom and doom for the franchise. Regardless of what happens, the three-time MVP feels the Green Bay Packers must utilize this time in hand to make the most in figuring out the apparent heir to the Rodgers' throne — Jordan Love. 
ADVERTISEMENT
Article continues below this ad
Aaron Rodgers no show provides Jordan Love invaluable experience
During a segment of his podcast 'Bolling with Favre', the former Packers franchise QB said he wasn't surprised with Rodgers holding out. After all, it's not the first time a player has done the same. 
"No one should be surprised. In the big picture, I don't know what's gonna happen. But I'll say this, it's mandatory minicamp, he missed it, (but) they're probably not going to fine him. It's not the first time someone has missed mandatory minicamp, OTAs, or mandatory participation whatever it may be," Favre said.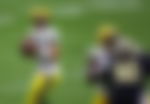 But more importantly than Aaron Rodgers, Favre believes it's time for the Packers to test the waters on Jordan Love, the quarterback they had drafted in 2020 to eventually replace Rodgers.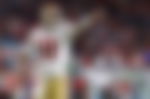 "For Jordan Love and for the offense, assuming that Aaron Rodgers doesn't show up, this is such valuable time. This is the time, that Matt LaFleur or any head coach will do his due diligence
Now you're really kind of studying what Jordan Love does best, what he does similar to Aaron, how that relates to how I call the game in the future. Do I do certain formations and plays that Aaron ran well because Jordan seems to run these well, or is he a totally different quarterback?"
ADVERTISEMENT
Article continues below this ad
Love has been a mixed bag at minicamp so far, impressing on few occasions and faltering on others, it's clear that he perhaps isn't quite ready to fill in Rodgers' shoes just yet.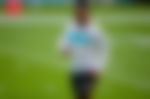 ADVERTISEMENT
Article continues below this ad
But getting in reps as the side's QB1 will give the young quarterback the chance to grow and get used to an offense that he will eventually have to take over someday rather sooner than later.