Brett Favre Linked To A Multi-Million Dollar Welfare Fraud Scheme
Published 05/05/2020, 4:00 PM EDT
By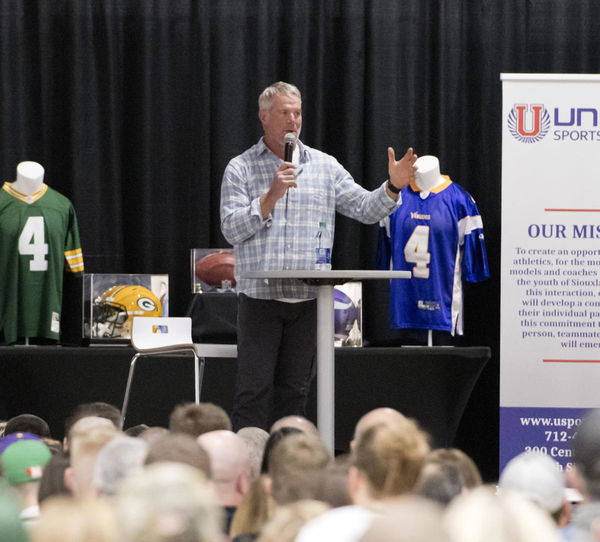 A nonprofit organization caught up in a welfare fraud scheme used federal welfare money to pay Brett Favre. The Hall of Famer was paid $1.1 Million for speaking engagements.
Auditor: A nonprofit group caught up in an embezzlement scheme in Mississippi used federal welfare money to pay retired Hall of Fame QB Brett Favre $1.1 million for multiple speaking engagements but Favre did not show up for the events. https://t.co/5rytifUMBL

— AP NFL (@AP_NFL) May 5, 2020
ADVERTISEMENT
Article continues below this ad
The Mississippi Department of Human services found the name of the 50-year-old quarterback on an audit intended to create clarity over an agency's questionable spending. As per reports, Favre was paid by Mississippi Communication Education Centre. The audit comes months after the indictment of the former Human Services director for charges of embezzlement.
Brett Favre Accepted Money For Speeches He Never Gave
The audit revealed that the organisation paid Favre twice. The first payment of $500,000 was made to the Favre Enterprises in December 2017. Shortly after that, in the following year, he received another instalment of $600,000. Favre was supposed to speak at least 3 times in speaking engagements. It turns out, he did not even show up for the event.
"upon a cursory review of those dates, auditors were able to determine that the individual contracted did not speak nor was he present for those events", the auditor's report suggests.
ADVERTISEMENT
Article continues below this ad
The payments made to him by the organisation is listed as a questionable cost. Since he did not show up to the events, the auditors are unable to understand the legitimacy behind this payment. They claim this expenditure to be "misspending".
Favre's Leadership Talks
Brett Favre has addressed a crowd on a speaking engagement before. This year, he spoke at CNOS Fieldhouse. As many as 2000 people attended. He spoke for roughly 2 hours including a Q&A session. In his session, Favre spoke majorly on Leadership. He even cracked a joke on Green Bay Packers, the very team he played for, which consequently ended up replacing him with Aaron Rodgers.
ADVERTISEMENT
Article continues below this ad
"I just want to kinda relate how my career as well as the stories translated to leadership" Favre addressed the crowd prior to his speech.
Since speaking engagements are not at all new for Favre, it is ambiguous to why he missed the speaking engagements arranged by the nonprofit organisation. That too, after getting paid. However, Favre is not the only athlete paid. The organisation paid the Wrestling legend Ted DiBiase and his sons over travel expenses, for an event they never performed.