"Bring Somebody in That Will Have a Little More Discipline": Jerry Jones Advised to Bring Significant Change in Cowboys Coaching by Ex-NFL GM
Published 01/25/2023, 1:00 PM EST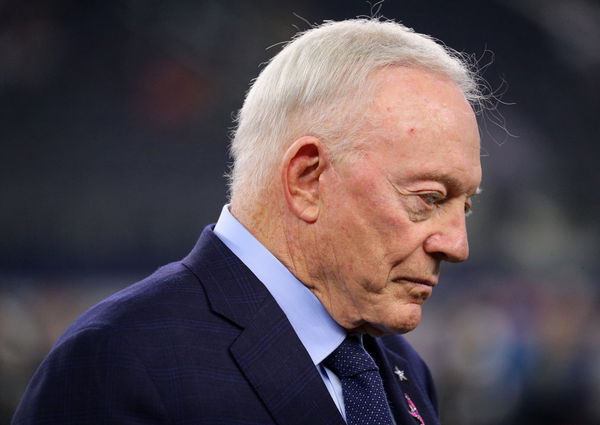 Jerry Jones' roster could not make the Cowboys fans happy. They lost yet another divisional-round playoff against the San Francisco 49ers. Understandably, this enraged many fans. The subpar performance of the players of Dallas also received a lot of criticism from many celebrities and admirers. It was also embarrassing for the team because their loss became one of the biggest memes on the internet. The blame was passed on to everybody and has now landed on the head coach of the team.
The former General Manager of the New York Jets expressed his opinions about Mike McCarthy. And they are not very pretty.
Should Jerry Jones do away with McCarthy?
ADVERTISEMENT
Article continues below this ad
Although America's team fell on its knees against San Francisco in a 19-12 loss, the billionaire team owner thought that Mike McCarthy was not part of the blame. Therefore, the loss will not affect McCarthy's job at all.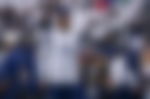 But Mike Tannenbaum, the former GM of the NY Jets, was of the opinion that the franchise should get rid of the 59-year-old coach before it gets too late. Tannenbaum made an appearance on ESPN's 'Get Up' on Tuesday. There he laid out his thoughts and reasons as to why the Cowboys should consider firing the former Green Bay Packers coach. According to him, the team lacks care and discipline.
"They do need to make a major change and it's at the head coach position," Tannenbaum said. "In the last two years, they have 278 penalties–most in the NFL–and 23 turnovers. That's not on Kellen Moore, that's on the head coach."
ADVERTISEMENT
Article continues below this ad
Tannenbaum continued, "Bring somebody in that will have a lot more discipline."
The instance when people wanted to see McCarthy go
When they played their last game, they could not save themselves from public scrutiny. Many questioned their clock management and game. Their strange plays bore no results, especially the one where Dak Prescott threw a pass to Ezekiel Elliott. He was run over as Prescott tossed the ball to KaVontae Turpin, who was promptly hit to end the game. That was a horrendous play, and many people were screaming for McCarthy's dismissal.
ADVERTISEMENT
Article continues below this ad
McCarthy can show his prowess next season unless Jerry Jones decides to cut him off the team.
Watch this story: Tom Brady Went to The Same High School As This Controversial MLB Hall of Famer Who Was Also A 14x All-Star