Brittany Mahomes Sends NFL World on a Guilt Trip With Solemn Decision After Having Second Child With Husband Patrick Mahomes
Published 12/28/2022, 12:08 PM EST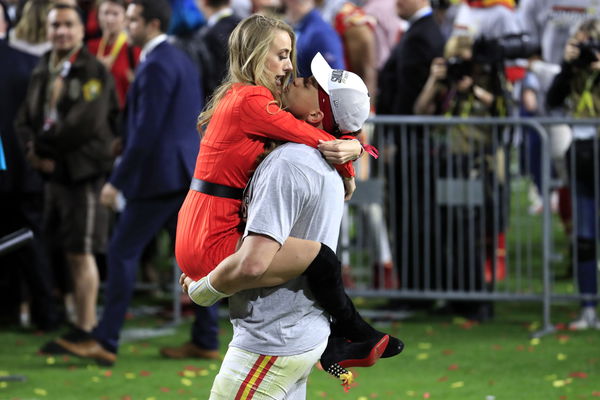 Patrick Mahomes and the Kansas City Chiefs capped off Christmas with the perfect cherry on the cake. The 24-10 win against the Seattle Seahawks led to the perfect celebration in the Mahomes household. And now that the holidays are almost over, Brittany Mahomes needs to get back in shape after a few cheat weeks of festivities. It is clearly evident in her latest tweet.
Patrick Mahomes' wife tweeted out what could only be construed as a strong and solemn new year's resolution. And netizens whole-heartedly applauded Brittany's motivation to bounce back to her former fitness standards. The former professional soccer star is not at her peak shape after a big Christmas and two kids in the last two years.
ADVERTISEMENT
Article continues below this ad
"Man, I'm ready to workout," Brittany Mahomes tweeted yesterday. And fans responded with their two bits.
I hope you and your family had a perfect Christmas. We appreciate you all so very much!

— Almost Andy Reid (@AlmostAndyReid) December 27, 2022
I also ate a bit to much delicious food and the weather doesn't help so I'm ready for some much needed workout as well.

— Bobby Conklin (@bconklina325) December 28, 2022
I need some of this motivation asap my New Year's resolution is I'm gonna eat a whole lot cleaner and I'm gonna workout a lot more

— 🎄 (@Cookycat80) December 27, 2022
Go for it Brittany! Good for the mind, body & soul!

— Teressa Storch (@StorchTeressa) December 28, 2022
If you are like me, all that holiday food has caught up. The workout will be brutal.

— Karen Evonne (@gk4ch) December 28, 2022
Any suggestions (other than walking cuz it's too damn cold out) for workout I can do when I fractured my humerus near my shoulder??? I really needed 2023 to be my year of getting back to a healthy me, but this is definitely putting a damper on the exercise part.

— Belinda Bisges (@BelindaBisges) December 27, 2022
Some asked for tips and suggestions for the perfect workout, while others cheered her on. Some even asked her if she was doing her getting back-in-shape exercises with her husband and 2020 Super Bowl MVP QB Patrick Mahomes.
Brittany Mahomes started her celebrations way back in Thanksgiving with a special addition to the team
ADVERTISEMENT
Article continues below this ad
Before the hectic celebrations and games around Christmas, the Mahomes had a pretty jam-packed schedule during Thanksgiving. Patrick and Brittany welcomed their newborn son to their Kansas family. The couple decided to go with the Mahomes family tradition and named him Patrick Lavon Mahomes III. However, he is lovingly called Bronze just to add the elemental vibe to the family with sister Sterling and dogs Steel and Silver. And it was brother Jackson Mahomes' idea. So Patrick has to give him some credit for his creativity.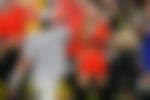 Patrick and Brittany got married in Hawaii this year in March after the couple already had a daughter Sterling Skye Mahomes in 2021. However, while the siblings are getting along quite well, Brittany needs to get back into shape after a hectic period of motherhood and celebrations. The mother of two is also having some sleepless nights and recently had her best friends share some of the babysitting responsibilities.
ADVERTISEMENT
Article continues below this ad
WATCH THIS STORY: Patrick Mahomes reveals why his daughter Sterling may never attend a Chiefs game again
With the playoffs around the corner, Brittany will surely be making the home game trips. Bronze may be too young to attend football games. However, one-and-a-half-year-old Sterling has already seen her father dominate at the QB role once. Maybe she won't remember much of it. But the entire city will be rooting for the Chiefs and Brittany needs to be at the top of her game.