"Bro Making a Case for Worst Trade in History": No One Believes in Russell Wilson Anymore Except a Few Loyal Fans
Published 12/01/2022, 1:30 PM EST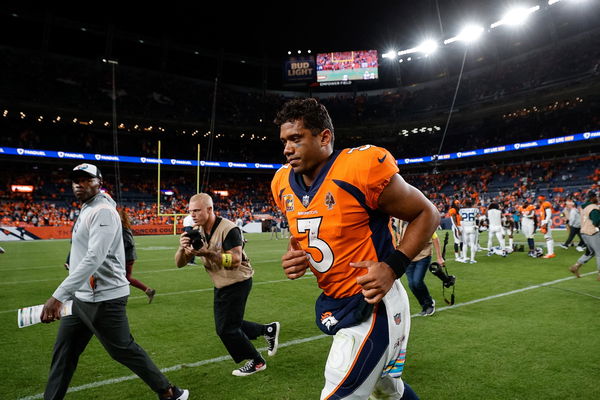 Russell Wilson and his Denver Broncos are having quite the forgettable season. The recently traded quarterback has been making headlines and none of them has any glory in it. The Broncos have a miserable losing record this year and are currently on a 3 game losing streak. Their latest loss came at the hands of a struggling Carolina Panthers side.
Amid all the chaos, Russell Wilson found himself in the eye of the storm as his performances have been underwhelming for a man that has a $250 million contract with the Denver outfit. 
ADVERTISEMENT
Article continues below this ad
$250 million Russell Wilson gets ripped apart
As the 2022 season closed in on its 12th game week, Russell Wilson found himself where he wouldn't want to be. The quarterback is at the 33rd spot on the QB rankings. The alarming part about this is that the NFL has 32 teams. The Broncos board and coaching staff will be most alarmed by this stat as they recently shelled out almost a quarter of a billion dollars to bring him to Denver. NFL fans show disbelief in the quarterback as they rant on Twitter.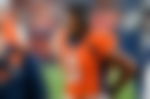 These fans were quick to support Wilson in this situation. They brought out the fact book as they gave out some stats that support his poor run of form.
All those injuries and you throw in a whole new system, a first time head coach who's in way over his head and an entire organization flipped inside out top down from ownership to player personnel, it's no wonder he's not successful. NO ONE would thrive in this situation

— Surtain Super Fan (3-8) (@TrayerBoi24) November 30, 2022
This fan was still in support of Wilson and doesn't want to see him go anywhere.
I'm still trying to trade for him. I don't care. He ain't going anywhere and things have to get better.

— John McGlynn (@JohnMcGlynn75) November 30, 2022
This fan thought it was a good time to bring out his humor as he took a dig at the QB.
All I'm saying is if they are interested I'm available to drive the Broncos offense into a ditch and I would do it for way less than $250m.

— Ice Titan (@ice___titan) November 30, 2022
This fan took to GIFs to express one of Wilson's infamous tag lines.
This staggering comparison between Wilson and Carson Wentz was also quite alarming.
ADVERTISEMENT
Article continues below this ad
The Broncos need a miracle
Russell Wilson is in desperate need of some miracle to revive his form this season. Earlier, he was in the news for not being compatible with his teammates, which could be a reason for his poor showing, too. However, with the kind of money put across the table for him, the Broncos will have to justify their spending by showing Wilson. Even though he might not be an asset currently, playing him is the only way they can justify their expenditure. Wilson has just thrown 8 touchdowns and has been intercepted 5 times this season. These numbers are not only underwhelming for his standards but are also a reason why he's struggling to find love amongst the Broncos' fans.
ADVERTISEMENT
Article continues below this ad
Watch this story: The house of lrc Russell Wilson and Ciara set to open a new fashion store in Denver
The Broncos take on the Ravens next. The Ravens have a winning record and will certainly be a challenge for Wilson as he looks to return to form.