"Broncos Gear Coming to Walmart": NFL World Has a Hilarious Take on Walmart Heir Being the New Denver Broncos Owner With a Net Worth More Than Jerry Jones
Published 06/10/2022, 5:45 AM EDT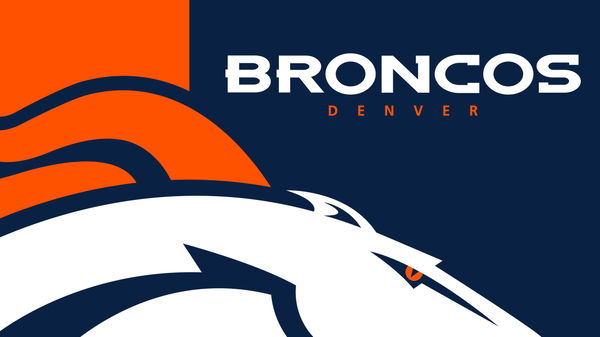 The Denver Broncos have been in the news of late, with their ownership passing on from Pat Bowlen to a new individual, marking the beginning of a new era for the team.
ADVERTISEMENT
Article continues below this ad
Over the years, the Broncos have become one of the most successful teams in the NFL, collecting many trophies and records. They even had multiple players inducted into the NFL Hall of Fame. But, the new owner of the Broncos gave a new type of record to the club.
ADVERTISEMENT
Article continues below this ad
In fact, this record was until recently held by another franchise and its owner. The individual who purchased the Broncos is none other than- Rob Walton, who bought it for a record sum from the Pat Bowlen Trust.
From Walmart to the Broncos
Walton is the heir of the Walmart chain and is part of America's richest family. The Waltons bought the NFL franchise for a record $4.65 million from the Pat Bowlen Trust, which managed it after previous owner Pat Bowlen's death.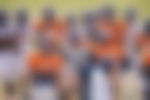 The Waltons won the right to buy the Broncos from the five finalists, who were on course to do so, including part-owner of the LA Dodgers, Todd Boehly. Rob Walton's franchise's ownership has made the Broncos the NFL team with the richest owner. He has displaced billionaire Jerry Jones of the Dallas Cowboys, who has held on to the title for a while.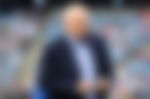 Walton has an estimated net worth of almost $59 billion while Jones pales in comparison at around $11 billion. Despite the vast difference in the owners' wealth, the Cowboys edge ahead in one metric. The Cowboys are worth $6.5 billion, the richest team in the world, while the Broncos are $4.65 billion.
While this statistic does not correlate with football, Walton's association with Walmart gave rise to many memes about him and his new team.
How has Twitter reacted to Walton Buying the Denver Broncos?
Twitter has exploded with tweets making fun of the wealthy heir to Walmart. Currently, there are many memes and sarcastic comments on Twitter about the owner and, by default, the Broncos' association with Walmart.
Damn Rob Walton (Walmart heir) now own the Denver Broncos

— BIG MENACE 🐊 (@MenaceLife) June 8, 2022
ADVERTISEMENT
Article continues below this ad
ADVERTISEMENT
Article continues below this ad
NFL fans on Twitter have made it clear that right now, their focus and sarcasm are on Walton's wealth and connections. Rather than his leadership of the Broncos. The latter would become clear once he puts his own stamp on the franchise over the course of this season.
Watch This Story: Colin Kaepernick Donated His Sneaker Collection in Epic Show Of Kindness to Help the Homeless
Edited By: Deepika Bhaduri