Broncos' Quarterback, Drew Lock Thinks They Can Be as Good as Kansas City Chiefs
Published 05/07/2020, 3:51 AM EDT
By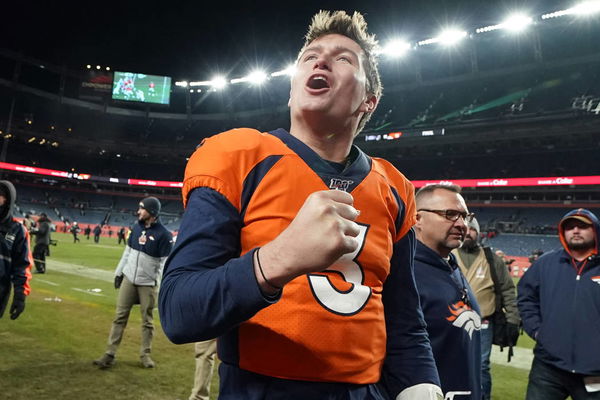 In an interview with James Palmer of NFL Network, Broncos' second-year quarterback Drew Lock claimed that they can be as good as the Kansas City Chiefs. Being Broncos' AFC West Rival, the Chiefs set the golden standard for the offense in the modern NFL.
ADVERTISEMENT
Article continues below this ad
Referring to the Broncos' young and energetic offense, Drew Lock is confident that they could be at par with the Chiefs' standards. The 23-year-old second-round pick added to his statement saying they could achieve the said standard in a short period of time.
Drew Lock's Thoughts on Broncos' New Offense
The Broncos leveled up their offense in the NFL Draft. The team acquired receivers Jerry Jeudy and KJ Hamler. Along with the running back Melvin Gordon and right guard Graham Glasgow.
"I'm super-pumped about the guys we added," Lock told NFL Network, before adding "You talk about Melvin and Graham, two experienced players to help this offense start rolling early when the season starts." 
Having said the relevance of Broncos' offense, Lock revealed that he is working towards developing a new system. He said he is picking up the Broncos' offense 10 times faster than a year ago. "There are similar carryovers from the last one … [and] it's easier for me to learn because I've found the way that fits me best as far as learning a new offense goes" Lock said. Going into the NFL, Lock thought of himself to be an "extraordinary player". Further adding that it took him some time to "adjust" Broncos' offense.
ADVERTISEMENT
Article continues below this ad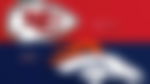 Broncos' rivalry with Kansas City Chiefs
Sharing the same division since 1960, Broncos have played the Chiefs 120 times. The Chiefs lead the race with 65 wins. In addition to that, the Broncos haven't won a single game against the Chiefs since 2015. However, when it comes to the Super Bowl tally, Broncos lead the game with 3. The team has also won the AFC Western Division Championship 15 times as opposed 10 by the Chiefs.
ADVERTISEMENT
Article continues below this ad
However, the Chiefs would be going into the Season 2020 with an extraordinary form. The coach Andy Reid claimed that the team is making arrangements to improve their game even further. That being said, Broncos' comparison with the Chiefs does seem a bit of a long shot. At the same time, adding enough new blood to the team, Broncos are determined to end their losing streak against the Chiefs this year.