Browns' Coach Kevin Stefanski Has No Problem With Myles Garrett Playing Basketball in the Off-Season
Published 03/04/2021, 11:55 AM EST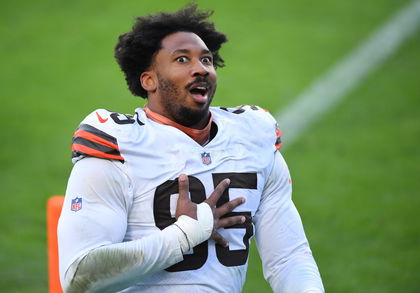 ---
---
Myles Garrett of the Cleveland Browns enjoyed a decent outing in 2020. The defensive end was an important figure as the Cleveland Browns made their way to the Playoffs for the first time in 19 years.
ADVERTISEMENT
Article continues below this ad
Furthermore, he was one of the best players on the field as the Browns got their first playoff win in decades over the Pittsburgh Steelers in a shock upset.
A video surfaced recently where Myles Garrett was seen playing pickup basketball. While some may be concerned that he could injure himself, Cleveland Browns Head Coach Kevin Stefanski isn't worried at all.
ADVERTISEMENT
Article continues below this ad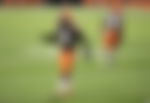 While he did tell players like Garrett to be safe during the off-season, he wants them to be active and strive for physical fitness.
"He knows this. I've told him this, I've told all of our players, 'Listen, you've got to stay in shape. You need to do some things that gets your cardio going. You gotta do it safely.' He's very, very well aware of that, but I do marvel at his athleticism." (h/t-PFT PM)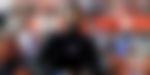 Stefanski calls for restraint
Stefanski further added that while Garrett indulging in a game of pickup here and there is not a problem, he must know his limit.
He does not want him to play the game with a competitive mindset so as to avoid any untoward injuries. At the same time, he understands Garrett's desire to work on his physical shape, even if it is through basketball.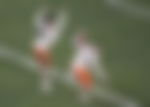 "I think that's the key: within reasonable limits. They know not to go in some competitive game where they're gonna turn an ankle or catch an elbow or those type of things.
ADVERTISEMENT
Article continues below this ad
"If they're working on their body, which for these guys that is their lifeblood is their body. If they're looking to get more athletic and quicker and stronger, I'm gonna support that within reason."
How will Myles Garrett return to the Cleveland Browns this season? Garrett has proven how critical he is to their success as far as their future endeavors are concerned.
And if the previous season was any indication, the Browns are on an upward trajectory. And Garrett will be crucial to any success they experience in the future.
ADVERTISEMENT
Article continues below this ad