Bruce Arians Talks About Camaraderie Among Tampa Bay Buccaneers Players
Published 05/03/2021, 1:06 AM EDT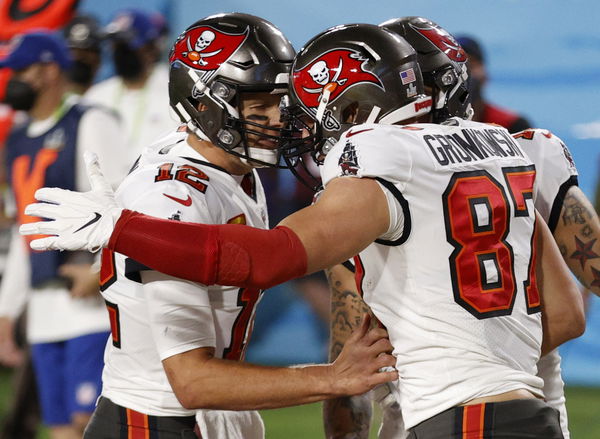 ---
---
The Tampa Bay Buccaneers defied the odds last year. While the arrival of Tom Brady made them a better team, few expected them to do as well as they did. The Buccaneers had a shaky regular season last year, with Brady still adjusting to the new team. However, they acclimatized, and then they won the Super Bowl. And it's all because of the camaraderie among the squad.
ADVERTISEMENT
Article continues below this ad
Tampa Bay Buccaneers head coach, Bruce Arians, spoke to the NFL Draft Panel and shared the franchise's secret to success in the 2020 NFL season. He said, "I think it speaks volumes of the camaraderie on this football team. The bond that these guys had, going through the pandemic last year, with all the things they sacrificed." 
ADVERTISEMENT
Article continues below this ad
"Normal team-building things were out of the window. But these guys, they were very accountable to each other. They all got paid, and nobody took a big discount. But they want to stick together and do it again."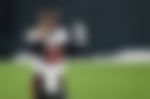 Tampa Bay Buccaneers found great success
Even if the Tampa Bay Buccaneers hadn't won the Super Bowl LV, they would have considered last season a success. Prior to the 2020 season, the Buccaneers were perennially losing. Tom Brady's arrival changed things for them.
The Bucs had a winning record and reached the playoffs for the first time in years. And then they went on an incredible run in the NFL playoffs, culminating in a Super Bowl win.
ADVERTISEMENT
Article continues below this ad Tom Brady showed his incredible leadership skills with Tampa Bay. He took a team of unproven players and yesteryear stars to the season-ending game.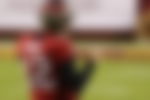 ADVERTISEMENT
Article continues below this ad
It was a challenge at times, especially during the regular season where the Buccaneers continuously lost. However, it was his resolute will that allowed them to go on that incredible playoff run where they defeated Washington, the Saints, the Packers, and then the Chiefs. The player camaraderie would have also played a huge part in the team exceeding expectations.