Buccaneers' Ndamukong Suh Reveals Two Quarterbacks He Wishes He Sacked in his Career
Published 02/24/2021, 11:27 AM EST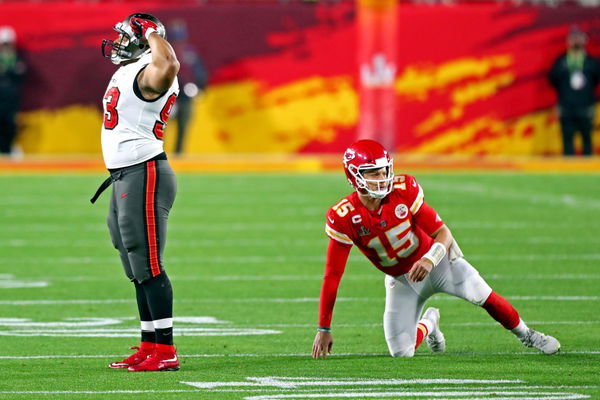 Ndamukong Suh is still flying high. He won his first-ever Super Bowl with the Tampa Bay Buccaneers. For Suh, he had been an elite player for much of his career. But he only got the opportunity to find Super Bowl success later in his career.
Suh is a former 5-time Pro-Bowl player, and one of the best defensive players of his generation. However, he still has some unfulfilled wishes.
Ndamukong Suh spoke to former Super Bowl winner Shannon Sharpe about his career. Sharpe asked him whether there was any quarterback he wished he could get a sack on during his long illustrious career.
ADVERTISEMENT
Article continues below this ad
Suh revealed that there were only two players that he wished he could sack. And he came surprisingly close to doing just that once early in his career.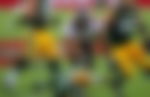 "There's actually two. Brett Favre was one of those guys. I actually got to play against him earlier in my career when he was with Minnesota.
"And I got him, but I let go at the last second. And my teammate and good friend Cliff Avril cleaned him up and got the whole sack."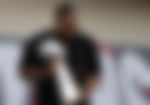 Ndamukong Suh had eyes for two legendary quarterbacks
Favre was one of the main targets for Suh in his career. Coming that close to sacking him, but just falling short is not an easy thing to remember.
But there was one more quarterback that he wanted to sack, Peyton Manning. Suh didn't get much of a chance to play against Manning, especially toward the tail end of his career.
"That one and then, Peyton Manning. He's obviously a great quarterback and I didn't get a chance to go against him at the end of his career, so I wish I got an opportunity to go against him and get a sack against him."
ADVERTISEMENT
Article continues below this ad
Despite not getting to sack the two legendary quarterbacks, Suh has had an excellent career. He's been a multiple-time Pro-Bowl player.
Furthermore, he made several All-Pro teams in his career and was named to the NFL's All-Decade Team for the 2010s. And now, he has added a Super Bowl to his long list of accomplishments.
Will Suh remain with the Tampa Bay Buccaneers next season? Given the short amount of time left in his career, he may want to maximize his pay.
ADVERTISEMENT
Article continues below this ad
However, he has made his feelings clear that he would love to return to the franchise. But the decision to bring him back rests on the shoulders of the Buccaneers alone.