Buccaneers' Devin White Reveals How Tom Brady Motivated Him After Pro-Bowl Snub
Published 02/25/2021, 11:57 AM EST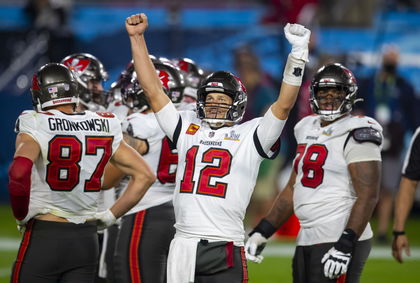 ---
---
Tom Brady is one of the greatest leaders in NFL history. Brady has had a long career in the NFL whence he has been responsible for the success of several players.
ADVERTISEMENT
Article continues below this ad
Currently, Brady is still riding the high after having won his 7th Super Bowl title with the Tampa Bay Buccaneers. Brady has always been an excellent leader of men.
Buccaneers' Devin White spoke to NFL Total Access recently. He spoke about a time in the season when the Pro-Bowl nominations came out.
ADVERTISEMENT
Article continues below this ad
White was expecting to be named to the Pro-Bowl team. He had played some of the best football of his career. White noted that his natural skill was translating into him playing some of the best defense of his career.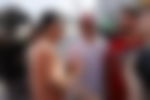 "I felt like I was having such a great year, having 9 sacs and playing at a high level like that, I always imagined myself doing it because I've been a great Blitzer for a long time.
"I was trying to hit double digits, and I was like, 'Man, I know I got to get recognized and I know Lavonte (David) got to get recognized'. We didn't get the recognition that we thought we should've got."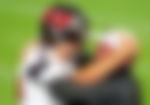 Tom Brady- Leader of men
White added that while his numbers were great, he wanted a Pro-Bowl nomination. But Tom Brady spoke to White separately and gave him some added motivation.
Brady told him that they were chasing a bigger goal and that the Pro-Bowl would pale in comparison to winning the Super Bowl title. He was surprised by how Tom Brady's singular focus was on the Super Bowl.
White added, "Even though that wasn't our goal, man, it would be nice to have on my resume. He (Tom) was just talking to me, he was like, 'Man, that's the least of our worries, we chasing something bigger. It's a bigger bowl that we want'.
ADVERTISEMENT
Article continues below this ad
"When he said that, I was telling my teammates, 'Tom Brady don't care about nothing but winning the whole thing'. That kind of resonated."
Is Tom Brady capable of winning another Super Bowl? He already has more titles than any other franchise in NFL history, let alone any other player.
Brady has proven that he is ageless, and can still be a success story in his 40s. But the odds will be stacked against him as every team will be gunning to take Brady and the Bucs down.
ADVERTISEMENT
Article continues below this ad