Buccaneers' LeSean McCoy Talks Similarities Between Tom Brady and Patrick Mahomes
Published 02/25/2021, 1:23 PM EST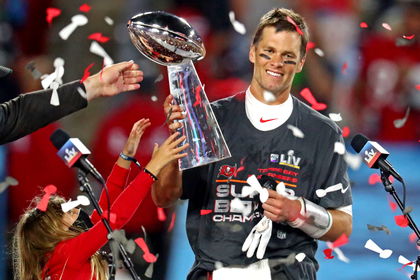 ---
---
Tom Brady and Patrick Mahomes are two of the best quarterbacks presently in the NFL. The two generational talents faced off in the Super Bowl recently.
ADVERTISEMENT
Article continues below this ad
Tom Brady came away the victor, but Patrick Mahomes showed why many consider him the rightful heir to Brady's crown. But according to one player who played with them both, the two are very similar in many facets.
Buccaneers' LeSean McCoy spoke to Good Morning Football recently. He was asked about the similarities between Tom Brady and Patrick Mahomes, as he had played under both quarterbacks.
ADVERTISEMENT
Article continues below this ad
He noted that both have a very similar competitive drive, trying to win every game possible, and doing whatever it takes to win.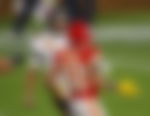 He said, "They're both similar. They're both competitors. Even at 43, Tom Brady is a competitor. Mahomes competes, in the locker room, he's lighting it up and on the field trying to see who can throw the ball the farthest.
"So just knowing them both, the way they prepare, very smart, very intelligent quarterbacks."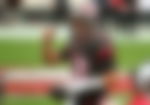 Tom Brady quite similar to Patrick Mahomes
McCoy added that you can see many of Brady's instincts in Patrick Mahomes. But Brady is still different. He is so singularly driven in his pursuit of success.
McCoy revealed that Brady was working nonstop, trying to get the team any kind of edge. He would be texting on their group text about matchups they could take advantage of.
"You can see a lot of Tom in Mahomes, coming into his own. He's still so young. And then Tom Brady's so different. He's preparing the whole week.
"The last game we had at the Super Bowl, every day he would send us eight or nine players in the group chat, and he was having a video playing, and he immediately turned into the godfather." 
ADVERTISEMENT
Article continues below this ad
He added, "Watch this play, this guy, this DB, he doesn't really use his hips well, he can't turn that well. All those just showed you how dialed in he was. It was very intense…Those two guys are very similar in that aspect."
Can Patrick Mahomes surpass Tom Brady in his career? Mahomes is still very young in his career and has already won the Super Bowl.
He would need at least 6 more to match Tom Brady's current Super Bowl haul. But many will hold it against Mahomes that he never beat Brady in the post-season. At least not yet.
ADVERTISEMENT
Article continues below this ad