Bucs HC Bruce Arians Blasts Media For Incorrect Report on Rift With Tom Brady: "This Other Bulls—-, The Relationship Thing, That's So Far Fetched"
Published 02/21/2022, 4:56 PM EST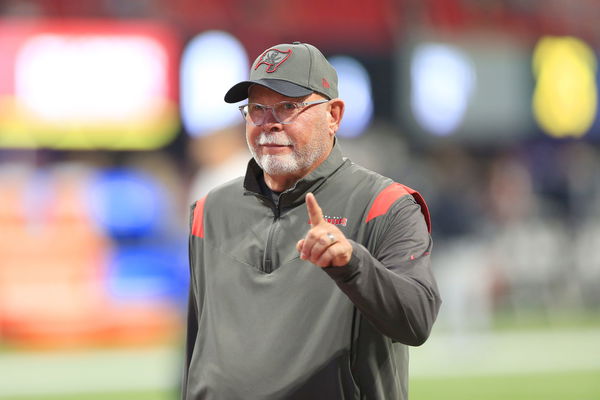 The NFL franchise Tampa Bay Buccaneers and head coach Bruce Arians faced a lot of Tom Brady questions despite Brady clearing his retirement plans. Coach Arians was left unhappy and quite upset with the amount of speculation surrounding his relationship with QB Tom Brady. The rumor was false in his eyes and disgruntled him further while addressing anything relating to the matter.
The rumor came up following a tweet from former NFL player Rich Ohrnberger who claimed tensions between Brady, Arians, and OC Byron Leftwich on Friday. While addressing the alleged tweet, Arians stated, "It seems like there's one (story) every day now. Everybody is speculating he's going somewhere else. That don't bother me. This other bulls—, the relationship thing, that's so far-fetched."
ADVERTISEMENT
Article continues below this ad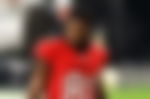 Arians also stated his firm belief in his retired Buccaneers QB to honor his position. He believes Brady will not come back to play for any other NFL franchise. The alleged tweet claims that both Brady and Buccaneers offensive coordinator Byron Leftwich was feeling undermined by Arians. The Buccaneers head coach believes that Leftwich can corroborate his version of the reality of the situation.
A disgruntled Tom Brady left Tampa Bay?
ADVERTISEMENT
Article continues below this ad
Ohrnberger's tweet claims that the Arians and Brady relationship has degraded to a very concerning level. He believes it to be a factor in Brady's decision to retire. Arians were not hesitant to answer or entertain any questions that hint Brady playing for another franchise. He also showed confidence in the franchise and how they will attack all fronts to find a starting QB.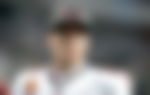 Recent weeks in the league were dominated by reports of Brady eyeing a comeback. But Brady remains on the Buccaneers' roster and will be moved to the reserve/retired list after June 1. With him on their books, only $8 million of the $32 million of dead money for his contract will go under next season's salary cap.
ADVERTISEMENT
Article continues below this ad
The Buccaneers coach claimed to have been advised to remain silent as all the speculation raged on about Brady. But it was Ohrnberger's tweet that made him jump on the defensive and with a need to clear the air. He believes that all the speculation is being unnecessarily made up and found some of the specifications to be funny and outrageous.
Watch This Story: NFL Twitter Has Mixed Reaction to DK Metcalf Training For the 2024 Olympics: "Not Even The Fastest Player in the NFL, Let Alone the Country"