Bucs LB Lavonte David Explains Why Bruce Arians' Departure Is More Shocking Over TB12's Comeback
Published 06/17/2022, 9:00 PM EDT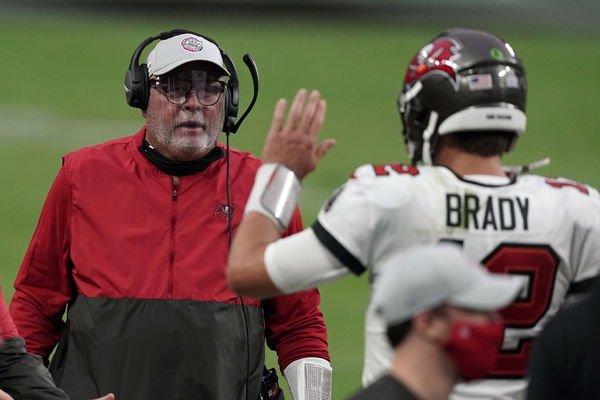 This year's offseason had everyone scratching their heads. Bruce Arians was also a part of this year's offseason shenanigans. The Buccaneers' head coach announces his retirement just days after the GOAT of the NFL announces his comeback run in the league. However, for Lavonte David, it was BA with the stunning maneuver that was enough to shake him.
Todd Bowles is taking over the reins from Bruce Arians and the Super Bowl-caliber team. The new HC has the advantage of having a bolstered roster and the GOAT in Tampa Bay. Moreover, this is Bowles' second stint as a head coach, as he was once a part of the Jets.
ADVERTISEMENT
Article continues below this ad
Bruce Arians shook them all
Lavonte David joins the latest episode of "The Rich Eisen Show." Host Eisen discusses a variety of subjects. It includes the shift from Bruce Arians to Todd Bowles and whether Tampa Bay Buccaneers can return to the Super Bowl the following season. Moreover, Eisen asks LB Lavonte during the show about which maneuver surprised him more than any other. Was it BA's decision to step down or TB12's return?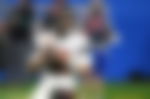 The LB took a few seconds to decide, calling it 'tough,' but he chose Bruce Arians' withdrawal. He also gives the reason why BA and not Tom Brady.
ADVERTISEMENT
Article continues below this ad
He mentions, "BA, he's a great coach. He's definitely always having input on what's going around in the building and stuff like that. He's a real football guy. Just having his presence around is really good to have. Just because of the type of man he is and how he treats his coaches and how he treats his players. So you didn't think he'll be leaving no time soon, but that's the one that kind of caught me off guard"
Lavonte David had a feeling TB12 would return
There's no denying that when TB12 announced his comeback, it thrilled most the NFL fans. It took just 41 days for TB12 to revoke his decision to deal with some unfinished business. However, it didn't blow Levante away. He had a 70-30 or 80-20 percent feeling he would be back.
ADVERTISEMENT
Article continues below this ad
During the Rich Eisen Show, LB David admits that Tom Brady wasn't planning on retiring from the league. If you know him, you know he's the utmost contender, and everyone saw how it ended the year before. TB12 didn't have to go that route. Levante was positive this was not how he desired to depart the league.
Watch This Story: Colin Kaepernick Donated His Sneaker Collection in Epic Show Of Kindness to Help the Homeless