Budda Baker Injury Report: New Information Reveals Injury Severity
Published 01/18/2022, 9:30 AM EST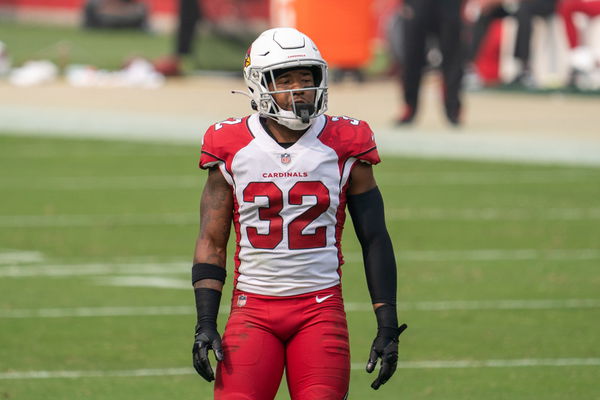 NFL franchise Arizona Cardinals Safety Budda Baker was stretchered off during the Cardinals-Rams Wild Card game after collision with Rams RB Cam Akers. The incident occurred after Rams RB Akers had a helmet-to-helmet collision with Baker. The impact from this did lead to Budda Baker being knocked unconscious and in urgent need of medical attention. The Cardinals Senior VP of Media Relations Mark Dalton did provide a positive update on Budda Baker's health.
ADVERTISEMENT
Article continues below this ad
He stated that the Cardinals Safety was alert, communicating, and never lost feeling or stopped moving. The incident itself did feel quite huge during the third quarter of the game. The collision came following Rams QB Stafford handing the ball to Akers, who collided with Budda at the 6-yard line.
ADVERTISEMENT
Article continues below this ad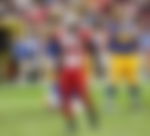 He did end up rolling stiff as a bone and did seem to get knocked unconscious. Both teams immediately did stop to give Baker necessary medical attention. While athletic trainers were attending to him, Cam Akers visibly felt guilty and distraught after the clash.
Budda Baker: Another Victim of The Clashing of Helmets
The clashing of helmets, a very common occurrence while playing in the NFL for many decades. Researchers and bioengineers have been seeking a helmet that will make it safe to play tackle football. But no such technology has been given the opportunity to ensure the safety of the players.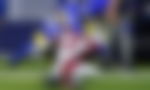 ADVERTISEMENT
Article continues below this ad
The sport has been a popular and essential part of American Sports culture with growing popularity worldwide. The case of helmet clashes has been a strange yet contentious issue that hasn't seen any resolution. For a league that brings in billions in revenue, there isn't much development to protect its athletes.
ADVERTISEMENT
Article continues below this ad
The parental concerns of young aspiring footballing athletes are so huge that many do not play because of brutal damage wreaked by hits. All these medical concerns later on down in the life of athletes do make doctors against the running of the sport. But with better helmets and stricter rules, the sport can be enjoyable and safe for all the fans wanting to participate and watch.
Watch This Story: Patrick Mahomes Talks Ben Roethlisberger Retirement, Rematch Against Bills and More After Kansas City Chiefs Beat Pittsburgh Steelers