Budda Baker Usurps Kyler Murray as Locker Room Leader as Emotional Speech Captured on Video After Tough Loss to Seattle Seahawks
Published 11/10/2022, 5:30 PM EST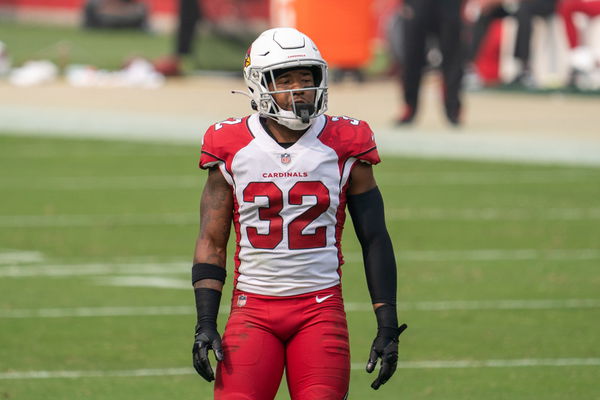 The Arizona Cardinals are off to another losing season. They find themselves at the bottom of the NFC West, post their recent loss to the Seahawks. Cardinals' fans will find a silver lining in their season swamped with darkness as video from the team locker room emerges. Budda Baker steps up as team leader and puts his team on his back. 
Budda Baker digs deep as he takes charge of the team huddle. The Safety has had enough of losing as he urges teammates to turn a new leaf for the remainder of the season.
ADVERTISEMENT
Article continues below this ad
Budda Baker steps up for his team
The Cardinals lost 31-21 to the Seahawks and are now 3-6 for the year. With a losing record, the Cardinals haven't even managed to build a fortress out of their home stadium. They have gone 4-9 at home since 2021. Safety Budda Baker expects more from his teammates. In a recent video that went live, thanks to HBO's Hard Knocks in Season series, an emotional Baker was seen demanding more from his teammates.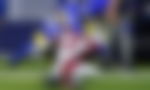 "We need to step the (expletive) up. All of us. All of us! Step the (expletive) up! Work harder! (Expletive) recover. Watch more film. I'm tired of losing! It (expletive) hurts my heart. I'm tired of losing at home! We need to get this together. Come on! Let's go, man! I love ya'll boys, man, let's go, man. Come on, I'm tired of it. I'm (expletive) tired. Let's go." Said Budda as he gave his teammates tough love.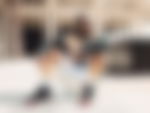 ADVERTISEMENT
Article continues below this ad
With form as miserable as theirs lately, a locker-room personality was much needed for the Arizona team. While Kyler Murray has taken this role in the past, another face getting the band together is a good sign for the environment in the Cardinals' camp
HBO's Hard Knocks
HBO's Hard Knocks was first featured in 2001. It is NFL's docu-series for each team every season, in partnership with the film giant company. The series took a hiatus after its second year for five years and returned in 2007. It has covered most of the league's teams extensively every season. In-depth documentation of what goes behind and what people see on the field is the best thing for fans. It's a medium for them to connect with their favorite teams and players. It also is a source of inspiration for budding athletes looking to make it to the top. Hard Knocks this year features the Detroit Lions and the Arizona Cardinals. While the Lions aired earlier this season, Arizona made its debut for the first time on the show in November.
ADVERTISEMENT
Article continues below this ad
Watch this story: Kyler Murray led Arizona Cardinals to feature in Hard Knocks in season during NFL 2022 regular season
The Cardinals play defending champions LA Rams in their next game. This game will mark the bottom two teams of the NFC West getting after it. Both teams are in desperate need of a win. It will be interesting to see if Budda Baker's big talk made a lasting impact on his boys or not.