Buffalo Bills GM Brandon Beane Reveals How They Drafted Superstar Josh Allen in 2017
Published 02/26/2021, 1:17 PM EST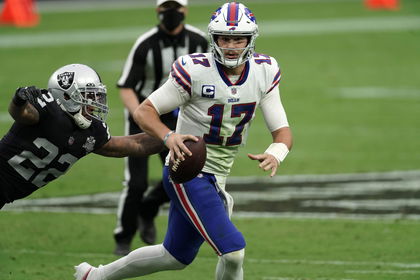 ---
---
Josh Allen and the Buffalo Bills made their way to the AFC Championship game last season. Under the tutelage of Sean McDermott, the Bills won their first AFC East title since 1995.
ADVERTISEMENT
Article continues below this ad
However, they suffered a humbling 38-24 loss at the hands of the Patrick Mahomes-led Kansas City Chiefs in the Conference Finals earlier this year.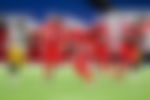 But despite the disheartening exit, Allen had another outstanding individual season with the Bills. He threw for 4,544 yards with 37 passing TDs against just 10 interceptions.
ADVERTISEMENT
Article continues below this ad
Since joining the Buffalo-based franchise in 2017, Allen has established himself as one of the up-and-coming young quarterbacks in the league along with Mahomes, Lamar Jackson, and Deshaun Watson.
Now, Buffalo Bills GM Brandon Beane reveals how the franchise almost missed out on bringing in the budding shot-caller 4 years ago.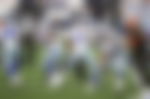 Brandon Beane reveals great Josh Allen draft story in a recent podcast
In a recent interview, 44-year Bills GM Brandon Beane spilled the beans on the inside story behind Allen's arrival in Western New York.
He said, "We finished after the 17th season going into that draft with a 21st and 22nd pick and you're like, 'Alright, how are we going to get one of the, you know, one of these top guys?"
"And so as we're going through that spring process of working these, these rookie quarterbacks out and getting to know them. We had Cordy Glenn, and so we used him to go from 21 to 12 with the Bengals.
"We were just trying to get up into the top as close to the top 10 or into the top 10 by the time draft day got here," Beane told PFF recently.
Bills GM pulls off a massive coup by bringing in the talented Wyoming product
Despite moving up the draft, the Bills still hadn't made it into the Top-10 picks. Beane had his heart hell-bent on Josh Allen and was willing to do anything to go as high up the ladder as possible.
He added, "So in the meantime, you know, I've had Joe Shea, my assistant, a couple of guys working with other teams and I got on with Jason Licht (Buccaneers GM).
"And Jason and I went back and forth. We hung up one time, I called him back, because Indy was six and Ballard was taken Quentin Nelson, he was like, I'm not moving.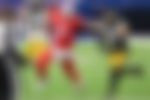 "And so Jason, I went back and forth. And I traded him both twos, which was more than the trade chart would say to do but we really wanted Josh and so that was the final move to go from 12 to 7," Beane concluded.
ADVERTISEMENT
Article continues below this ad
Allen and the Bills will definitely be eyeing another Super Bowl run in 2021. They have a strong roster at their disposal, but coach McDermott will need some defensive reinforcements to challenge the Chiefs once again.
Let's hope their young quarterback can maintain his consistency when the 2021 NFL season starts in September.
ADVERTISEMENT
Article continues below this ad