Buffalo Bills' Josh Allen Puts On Electrifying Performance; Patrick Mahomes Registers One His Worst Performances
Published 10/11/2021, 6:30 AM EDT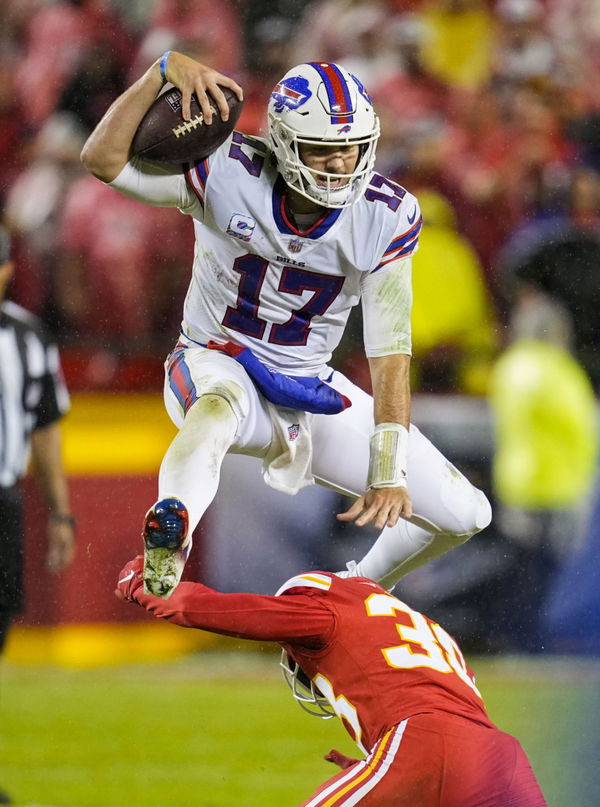 ---
---
Kansas City Chiefs had a nightmarish night against Buffalo Bills during their week five clash. The Bills ran circles around the Chiefs, with Patrick Mahomes registering one of his poorest performances yet. However, the opposing quarterback went on an absolute riot. Josh Allen set fire to the Kansas City Chiefs' solidifying his position in the MVP conversation.
ADVERTISEMENT
Article continues below this ad
Josh Allen steals the show against Chiefs
ADVERTISEMENT
Article continues below this ad
With a 38-20 win over Kansas City Chiefs, Buffalo Bills register their second consecutive dominant win on the trot. They previously routed Houston Texans 40-0, where Josh Allen shone. But this time, he went up against one of the best quarterbacks in the league. Fortunately, the best quarterback did not have a defense capable of stopping Allen.
The Bills quarterback leaped over a Chiefs' defensive tackle to register a crucial first down. It was a masterpiece of athleticism, as Allen completely dogged the Chiefs' defensive tackle and soared over his head. We've rarely witnessed leaps like this in the league, least of all from a quarterback. However, Josh Allen proved gravity, logic, and every single Chiefs fan in the world wrong.
If the leap isn't impressive enough, his stats will showcase why he should be in the 2021 NFL MVP conversation. Covering 315 yards and 15 successful throws out of 26, Allen completely outclassed Mahomes on the field. The Chiefs' star quarterback contributed to two touchdowns, but had that nullified by two interceptions and an embarrassing fumble in the dying seconds of the fourth quarter.
With this performance, Josh Allen most likely joins Mac Jones, Aaron Rodgers, Tom Brady and more on the potential NFL Players of the Week list. With performances like these, the Bills will be strong AFC Championship contenders.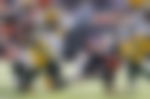 What's next for the Bills?
ADVERTISEMENT
Article continues below this ad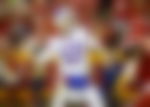 Coming off of two extremely convincing victories, Buffalo Bills will have their opponents quivering in their cleats ahead of their eventual destruction. However, the team will have to maintain this level of commitment and hard work to ensure the rest of the season is smooth sailing.
Coming up next is a moderately easy affair against Tennessee Titans. The Bills won't take the Titans too lightly, especially since Ryan Tannehill and Derek Henry dismantled Jacksonville Jaguars 37-19. After that is a meeting with Miami Dolphins, another reasonably easy game for Josh Allen and Co.
ADVERTISEMENT
Article continues below this ad
Can the Bills continue this winning momentum and make a name for themselves? Or will they falter and crumble due to post-season pressure, giving way to other bigger franchises in the AFC?