Josh Allen Siblings: Three Facts You Need to Know About the Allen Household from California
Published 12/24/2020, 5:01 PM EST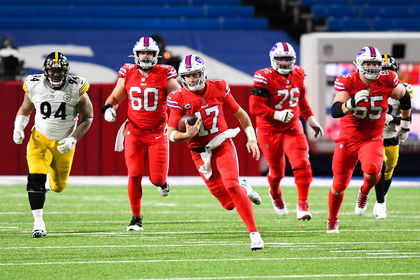 ---
---
Josh Allen is slowly growing into one of the NFL's prized assets. After a mixed bag of results in his debut season in 2018, Allen has established himself as one of the top quarterbacks in 2020. The Buffalo Bills star led his team to the AFC East title this season. This is the first time the Bills have achieved this feat since 1996.
ADVERTISEMENT
Article continues below this ad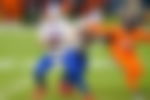 The former University of Wyoming product is already considered to be a leader in the Bills locker room. He has reiterated on multiple occasions that his almost instant rise to stardom is due to the impact of his family during his childhood.
ADVERTISEMENT
Article continues below this ad
So in this article, we will take a look at the Josh Allen's siblings and some interesting trivia attributed to the Allen Household.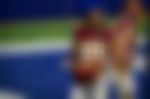 Josh Allen Siblings: A trip down memory lane
Josh Allen was born in May, 1996, to Joel and Lavonne Allen in Firebaugh, California. Even as a young child, Allen displayed a penchant for football. He has a total of three siblings, two sisters and one brother. They are Nicala Allen, Makenna Allen and Jason Allen, respectively.
Let's take a look at some interesting factoids from the Allen family:
Three of the Allen kids are budding athletes
Makenna is a three-sport athlete already. Allen previously said, "I'm anxious to get home in January and February and get to see her play some basketball… Basketball is her main sport. She plays volleyball, basketball and softball, so she's a three-sport athlete as well. She definitely has some good genes."
Meanwhile, younger sibling Jason is a baseball player at Saddleback Community College in Viejo, California.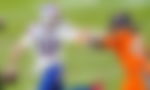 The Allen family has multiple sporting facilities on their estate
Josh and his three siblings grew up in a sports-themed household. Here's what his mom Lavonne said with respect to her children's upbringing.
"We kind of created our house out here in the country, kind of the kids' paradise. We have a lot of different things for them to do and we have a basketball court. Also, we have … a sand beach volleyball (court). They have a batting cage. We have a little putting green for the kids. So it was kind of a destination where we wanted all these kids to be at our house," Lavonne said in an interview earlier.
Josh Allen worked on a 2,000-acre farm before Bills job
In 1907 Josh's great-grandfather migrated to America from Sweden. His son aka Buzz Allen started the 2,000-acre farm in Firebaugh, California in 1975. Following his demise, Josh's dad Joel Allen took over the caretaking responsibilities of the farm on a daily basis. He was assisted by his wife and Josh's mom, Lavonne.
ADVERTISEMENT
Article continues below this ad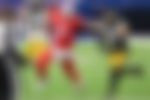 The pair made sure that Allen would follow suit by making an example out of the budding sportsperson. He grew up helping around on his family farm under the tutelage of his father. Josh regards his dad very highly and even credits him for helping create a work ethic for himself.
Not only that but Allen also helped out at his mom's restaurant during lunch hours. The promising athlete and his brother Jason used to wash dishes at the restaurant without any pay. They did so in order to reduce the workload on their mom. With such a beautiful and humble childhood, it's no wonder Allen is turning out to be a fine role model.
ADVERTISEMENT
Article continues below this ad