Buffalo Bills' Win Marked the End of a 20-Year-Old Record Held by the New England Patriots
Published 12/29/2020, 11:26 AM EST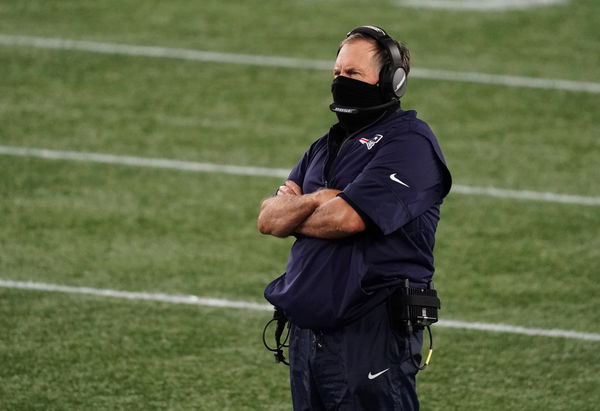 ---
---
The 2020 season has been one to forget for the New England Patriots. Head Coach Bill Belichick's side has been a shadow of its former self ever since Tom Brady left the franchise in the hunt for a new challenge in Tampa Bay.
ADVERTISEMENT
Article continues below this ad
While many will argue that the dynasty established by the Patriots is also down to the inputs of coach Belichick, it's clear to see that the side has struggled without their veteran quarterback.
And Monday night was no different. The Patriots slumped to their 9th loss of the season. Their second worst season to date in the NFL under coach Belichick. The win for the Bills also marked the end of another significant record held by the franchise.
ADVERTISEMENT
Article continues below this ad
Bills complete the unprecedented Patriots sweep
Buffalo's win over the Patriots was significant in many different ways. In a way, it marked the Patriots passing on the AFC East torch to the Bills. A division they've won 18 times out of the last 20.
But it also signaled the end of a 20-year-old record, held by the Patriots. Josh Allen's Buffalo Bills became the first team to complete the sweep over the New England Patriots since the year 2000.
The Patriots were also the only squad not to have been swept by their division rivals since 2002.
The Patriots' struggles have been compounded by those of their quarterbacks. While Cam did manage to get the Patriots' first touchdown of the game thanks to a 9-yard-dash, it was to be their only touchdown for the night.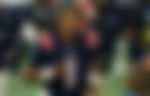 The Bills ended up breaking a couple of other records themselves. The side won its first back-to-back Monday Night Football game since 1993 and will end the regular season with 3 consecutive wins in prime-time. Possibly a sign of what one might come to expect from the franchise in the years to come.
It has been all downhill for the New England Patriots
If one had any doubt as to how coach Belichick felt during the crushing defeat to their divisional rivals, his treatment of a sideline phone will provide some answers.
ADVERTISEMENT
Article continues below this ad
The Patriots' 38-9 defeat was the worst loss for the franchise under Belichick since 2003 when incidentally, the Bills had handed Belichick's side a 31 point defeat.
Currently sitting 6-9, the once feared Patriots are now the 3rd best team in their own division. The 2021 draft will provide the Patriots some room to address their issues.
ADVERTISEMENT
Article continues below this ad
But whether they'll be able to fill the gap left by Tom Brady anytime soon is a burning question in the mind of Patriots' fans worldwide.