Buffalo's Pro Bowl Stars Stefon Diggs and Dion Dawkins Jubilant Over New OC Ken Dorsey: 'Going To Have To Shoot Him A Text And Talk Some Smack To Him'
Published 02/05/2022, 3:39 PM EST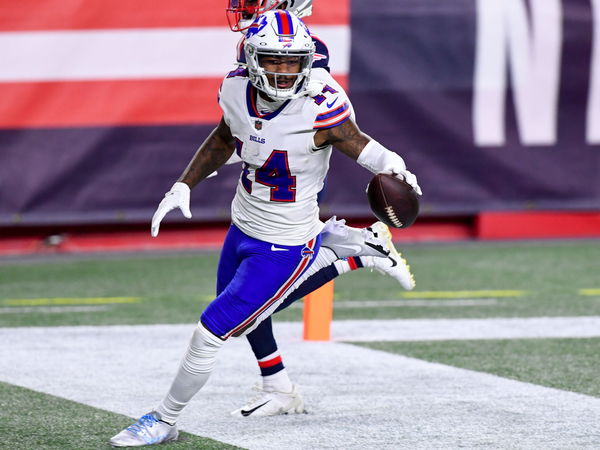 The Buffalo Bills organization is a very tight-knit group, and Pro Bowl stars Stefon Diggs and Dion Dawkins are living embodiments of that culture. The recent promotion of the Bills QB coach Ken Dorsey to the offensive coordinator position has garnered a joint cheer from inside the franchise. Dorsey has been a special bond with the entire roster, and both Diggs and Dawkins attest to it.
While talking about Dorsey's promotion, WR Diggs states, "I was happy for my man Dorse. I'm going to have to shoot him a text and talk some smack to him, but I was happy for him." The wideout sees his promotion as the way forward to further improve the Bills' offense in the future. Apart from being a great coach, Dorsey is a great person and someone that garners the respect of the locker room.
ADVERTISEMENT
Article continues below this ad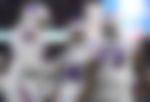 Diggs discusses his camaraderie with Dorsey and how he is a positive presence despite not being in the dressing room. Dawkins further points out how his promotion will only improve them collectively offensively.
Pro Bowl stars look forward to working under Dorsey
ADVERTISEMENT
Article continues below this ad
Dawkins does point out that Dorsey has been a factor in Bills QB Josh Allen and his rise to one of the best in the NFL. He believes that Dorsey taking over the offensive setup with Allen only makes them more formidable. He also recalls how they celebrate with the new offensive coordinator previously after scoring in games.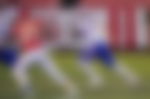 Under previous offensive coordinator Daboll, who has now taken over at the Giants, Bills were 2nd in the league for points per game. Dorsey has an advantage due to his familiarity with the team and knows how to extract the best of the Bills roster. Apart from his promotion, the Bills also have brought in QB coach Joe Brady to accelerate QB Allen's development.
ADVERTISEMENT
Article continues below this ad
The chances of enjoying success seem to be on its way to Buffalo with Dorsey at the helm. The Buffalo Mafia will be eager to get the band back together and see how this all works out. It seems that chemistry which was a pipe dream has now become a reality.
Watch This Story: OOPS! Bill Belichick Congratulates Wrong Brian Upon Landing New York Giants Job