Business Tycoon Worth $450 Million Preparing Denver Broncos Ownership Bid
Published 02/09/2022, 9:23 AM EST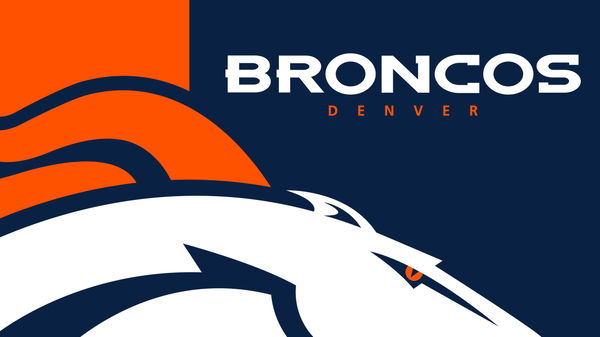 The ownership of the Denver Broncos is up for grabs. A certain business tycoon is very interested in making a bid for the club. If Byron Allen successfully takes the ownership of the Broncos, he would make history. This move will make Allen the first black owner of a National Football League franchise.
Amid a lawsuit against the league about not giving black people major roles, this could be a positive change. A former Miami Dolphins head coach would leap with joy if Byron Allen gains the Denver Broncos.
ADVERTISEMENT
Article continues below this ad
Who is Byron Allen?
Byron Allen is a Detroit native. He broke into the scene as a comedian. Allen has made many appearances on NBC's Tonight Show Starring Johnny Carson. The comedian became a TV producer and later founded Allen Media. It recently made a $1 billion investment to gain 27 local network stations. Byron's net worth is about $450 million. 
In 2019, Patriots owner Robert Kraft and the commissioner of the league, Roger Goodell, spoke to Allen. They suggested he invest in an NFL team. "NFL commissioner Roger Goodell and New England Patriots owner Robert Kraft came to me in November of 2019 and asked me to take a good look at buying an NFL team," said the business tycoon. "And after serious consideration, I strongly believe I can help effectuate positive changes throughout the league, and for that reason, I will be making a bid for the Denver Broncos." 
Media mogul Byron Allen told @business that he is preparing a bid to buy the #Broncos. A successful bid would make him the first Black majority owner of an NFL team.

Allen says Roger Goodell and Robert Kraft told him 2019 to look into buying a team and he's ready to do it now. pic.twitter.com/39FtHsYuV6

— Ari Meirov (@MySportsUpdate) February 8, 2022
Allen making a bit on the Broncos is tremendous news for the franchise. Getting a financial powerhouse on board could bring a lot of positive changes to the team. 
Denver Broncos going up for sale
ADVERTISEMENT
Article continues below this ad
Formed in 1960, the Broncos were originally an American Football League team. The Broncos joined the NFL when both the leagues merged in 1970. Last season, the Broncos finished with seven wins and 10 losses.
ADVERTISEMENT
Article continues below this ad
The franchise was previously owned by Pat Bowlen. He purchased the team in 1984 and he sadly passed away in 2019. After Bowlen's sad demise, his family was given the ownership of the club. But they could not decide and took the matter to court. This month, the Denver Broncos announced they are up for sale. It piques the interest of Byron Allen, who has been looking for an NFL team to invest in.