"But I Never Cook With Olive Oil!": Tom Brady's Private Chef Provided a Clear Picture of What the Avocado Aficionado & Supermodel Gisele Bündchen Eat in a Day
Published 08/25/2022, 8:04 AM EDT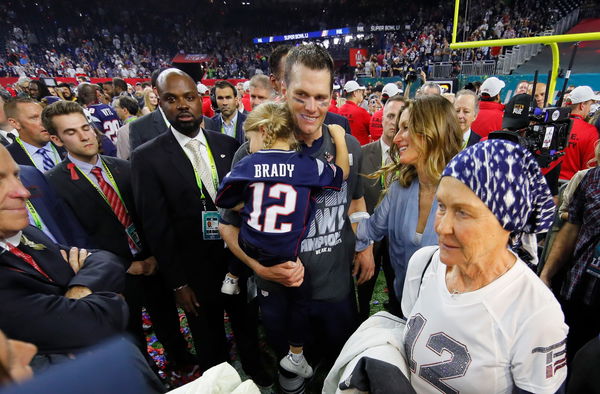 Tom Brady and Gisele have sealed their legacy as the NFL's Power couple and in American Pop culture. As much as they have made their name around the globe, they stepped up the game with different steps. One includes their dietary habits, which is a big media buzz. But now, the Brady family's private chef drivers a clear perspective on their eating choices.
Chef Alan Campbell, a Newbury College graduate and Chelmsford native, showcased his talent around the States. But it was in Miami where he met his current employers, Tom Brady, and Gisele Bündchen. The chef gave insights on feeding the quarterback and his family and the ingredients he will never touch.
ADVERTISEMENT
Article continues below this ad
Dive Into Tom Brady and Gisele Bündchen's Diet
Chef Campbell delivers some insights into what Tom Brady and his family avoid eating. He mentioned, "No white sugar. No white flour. No MSG. I'll use raw olive oil, but I never cook with olive oil. I only cook with coconut oil. Fats like canola oil turn into trans fats… I use Himalayan pink salt as the sodium. I never use iodized salt. [Tom] doesn't eat nightshades, because they're not anti-inflammatory… Tomatoes trickle in every now and then, but just maybe once a month. I'm very cautious about tomatoes. They cause inflammation."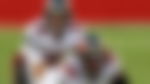 Alan also mentioned that caffeine, fungus, and dairy are also off the list. While Tom's kids eat fruits, Tom prefers bananas in his smoothie. Except that he does not go for any.
Alan also said that veggies make up 80 percent of their diet. He only buys the freshest vegetables and uses nothing that is not organic. Brown rice, quinoa, millet, and beans are examples of whole grains. The remaining 20% is of lean meats; Grass-fed organic steak, duck occasionally, and chicken. Campbell primarily prepares wild salmon.
Does the Brady Family's Diet Have Drawbacks?
ADVERTISEMENT
Article continues below this ad
Tom Brady's plant-based diet has various advantages. It does, however, have some drawbacks. While this glimpse inside Brady's lifestyle appears to be less limited than earlier editions, this remains a rather formal method of eating.
ADVERTISEMENT
Article continues below this ad
According to Food Network, healthy carbs appear to be underrepresented, and eliminating entire food groups, like dairy, can put you in jeopardy of nutritional deficiency. Lack of adequate calcium and vitamin D could result in bone difficulties. While Brady's diet may look bizarre to many, it has kept him capable of winning. He continues to do so.
Watch This Story: Global Rap Sensation Cardi B Turned Down Super Bowl Halftime Performance Alongside Maroon 5 To Stand Alongside Colin Kaepernick
Edited By: Gurjyot Singh Dadial