"Cam Newton is Very Hungry" – New England Patriots Star Eager to Play With New Quarterback
Published 07/14/2020, 1:42 PM EDT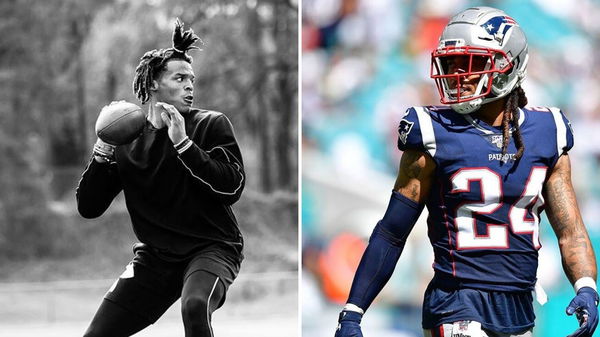 The 2020 NFL season will be a roller-coaster experience for New England Patriots' fans. The departure of the legendary Tom Brady will undoubtedly leave fans morose. However, the subsequent arrival of the 2015 NFL MVP award winner, Cam Newton, is seen as a positive move by supporters.
ADVERTISEMENT
Article continues below this ad
Newton will push the inexperienced Jarett Stidham for the starting quarterback berth this season. However, there are still many critics who doubt that Cam still has the 'X-factor' in him.
A few analysts have argued that Newton is not the man he was at Carolina Panthers five years ago. But New England Patriots' star cornerback Stephen Gilmore only had words of praise reserved for his new teammate, Cam Newton.
ADVERTISEMENT
Article continues below this ad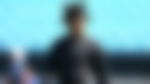 Stephen Gilmore heaps praise on Cam Newton
Gilmore recently spoke about Cam Newton's potential on The Bakari Sellers Podcast on The Ringer.
"It was a great signing. I think Cam's very hungry. I've always been a Cam fan. I think he's hard to prepare against, and he has a great opportunity to compete for a starting job, and I'm looking forward to seeing him on our team," Gilmore said as transcribed by NFL Network.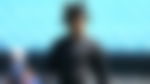 The 2019 NFL Defensive Player of the Year further added that Newton can prove to be a real asset for the Patriots heading into the 2020 season.
ADVERTISEMENT
Article continues below this ad
"I think he's his own unique player. Obviously, he can run the ball. He can throw it. Anytime you can do both of those things, it's hard to get ready for a certain thing, so he always keeps you off guard.
"He's very hungry this year. I think he's healthy now, so I'm just looking forward to him helping our team out," Gilmore concluded.
Cam Newton's struggle with foot and shoulder injuries is well documented. However, something seems different with the 31-year-old this year. He looks like someone who has a point to prove.
ADVERTISEMENT
Article continues below this ad
This is exactly the kind of energy that Bill Belichick and the Patriots benefit from (example: Randy Moss). Remember, everyone wrote off Tom Brady before he was drafted by the Patriots in 2000. We all know how that story went, don't we?