Cam Newton Signs with New England Patriots
Published 06/29/2020, 10:07 AM EDT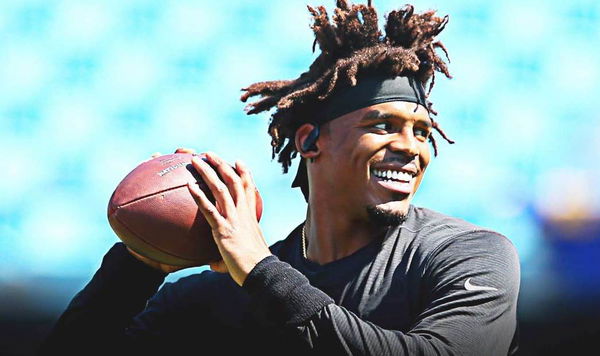 ---
---
Cam Newton had a glorious time with the Carolina Panthers till they released him earlier this offseason. The 31-year-old was picked 1st overall by the Panthers in the 2011 NFL Draft. He is the franchise's all-time leader in passing yards (29,041), passing touchdowns (182), pass attempts (3,980), pass completions (2,371), 300-yard passing games (19), rushing touchdowns (58) and wins by a quarterback (68). However, this isn't the end for Cam.
ADVERTISEMENT
Article continues below this ad
Dawn of a new era for Newton
According to reports, Cam Newton signed a contract with the New England Patriots. His deal stands for a year and is "incentive-laden", said ESPN's Adam Schefter and Chris Mortensen. The New England Patriots had a spot to fill after Tom Brady departed for Tampa Bay Buccaneers.
ADVERTISEMENT
Article continues below this ad
Cam is very excited about signing with New England and took to Instagram to exclaim his joy. Many NFL players are also very excited about this move and congratulated Newton via social media.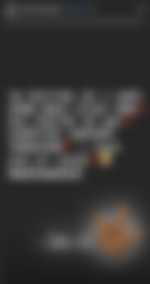 Analysts believe that Newton came to a realization that he isn't a $30 million quarterback and thus, this move makes great sense. "When you sign Cam Newton, you are not signing a player as much as you're signing an entire offense… He was [the Carolina Panthers'] whole offense," analyst and former NFL cornerback, Domonique Foxworth, said when asked if Newton would be the Patriots' starting quarterback in Week 1.
Why this is a smart move for New England
This is a very good deal for the Patriots. If Newton performs as well as he did in the past – particularly when he was named NFL MVP and led the Panthers to a Super Bowl – it'll only help the Patriots keep their status as an elite AFC East team. If Cam's previous injuries affect his game, then it won't be a big financial loss to the team. The risk is minimal and benefits are quite large.
ADVERTISEMENT
Article continues below this ad
New England also has veteran quarterback, Brian Hoyer, and 2019 Draft class' Jarrett Stidham. In case, Newton doesn't work out, either of them could take over. Jarrett Stidham has been a very exciting prospective replacement for Brady. He has been talked about a lot and already has people expecting a lot from him.
Head Coach Bill Belichick has always had immense respect for Newton. "When you're talking about mobile quarterbacks, guys that are tough to handle, tackle, can throw, run, make good decisions — I mean, I would put Newton at the top the list," he said in 2017.
This new deal is a fresh start for the Pro Bowler and we hope he returns stronger than ever.
ADVERTISEMENT
Article continues below this ad