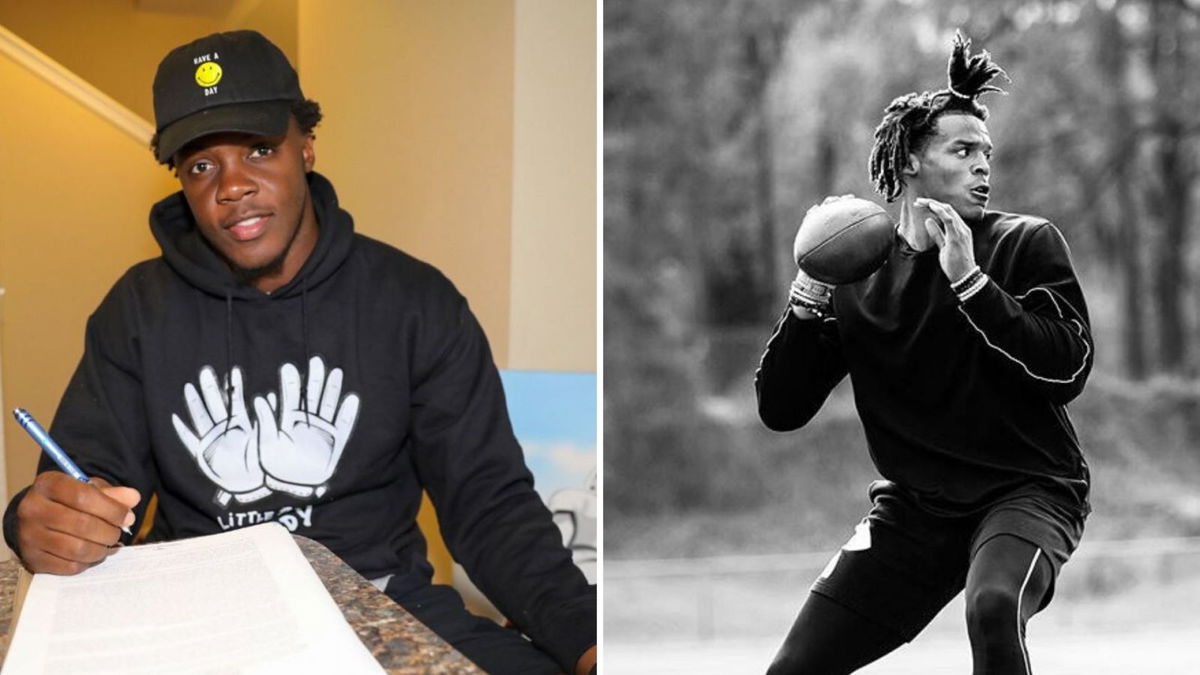 Cam Newton and Teddy Bridgewater are back in the NFL. Both quarterbacks have been plagued with injuries over the course of their respective careers. However, they have both proved their worth in the past and are more than deserving to get a shot at reclaiming their reputation as starting QBs in the league. Carolina Panthers Linebacker Shaq Thompson recently commented on Cam and Teddy in an interview. Here's what he said.
"Cam Newton Still has it"- suggests new Panthers QB Teddy Bridgewater
Panthers star – Shaq Thompson – was overjoyed to see former teammate Cam Newton sign a one-year contract with the Patriots earlier this week. While speaking to NFL Network's Colleen Wolfe on Wednesday's NFL Total Access, Thompson said "Man, I was happy for Cam. I hated that it took so long for him to get signed. He's an MVP quarterback. Cam still has it. And I'm happy for him, I'm glad the Patriots invested in him and I can't wait to see Cam Newton come out there and play."
Newton might be making the headlines for his below-par contract at the moment. But there's more than just money at stake for the 2015 NFL MVP award winner. Cam's never-ending tryst with shoulder and foot injuries has haunted him in recent years. However, he seems motivated to prove a point to all his doubters.
Shaq eager to team up with Former Saints and Vikings QB Teddy Bridgewater
I believe in you. pic.twitter.com/kUcelT75PA

— Teddy Bridgewater (@teddyb_h2o) February 11, 2020
Shaq also gave his opinion on Panthers' fresh new recruit in the form of quarterback – Teddy Bridgewater. "I think Teddy's definitely going to come in and change the offense. He has great weapons. His start with the Saints, 5-0, was just incredible. It just shows you that the Teddy that Minnesota had drafted back then is back. I'm happy to see that."
"I've always been a fan of Teddy, especially when he was at Louisville. So, I'm happy to have him as a teammate. I know that he has a lot of tremendous weapons around him and we built that offensive line so he could feel comfortable in the pocket," Wilson added.
Teddy Bridgewater had a productive outing at the start of last season with New Orleans Saints in the absence of Drew Brees. He passed for 1,502 yards and registered 10 TDs last year. He signed a three-year, $63 million contract with the Panthers in March. Both, Teddy and Cam, are on their own respective comeback journeys in the NFL this season. Is there a fairytale ending at the end for them or will they 'crash and burn'?