"Cancel That Check" Twitter Finds the True 'Loser' In Tom Brady's Unretirement  
Published 03/14/2022, 9:30 AM EDT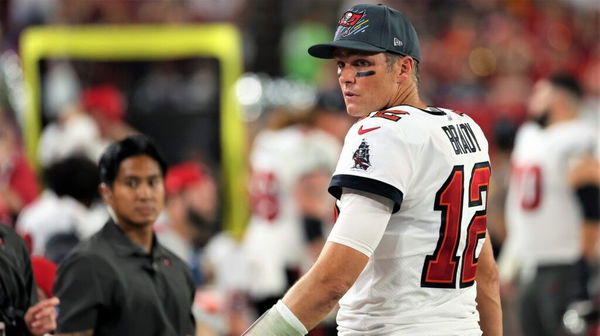 Tom Brady is back. What a day for NFL fans. Tampa Bay rejoices as the talented team gets the ace play-caller for another year. And Brady has even tried retirement this time. So, there's really nothing stopping him from playing at the MVP level as he was doing last year.
The first question that arises, who won and who lost?
ADVERTISEMENT
Article continues below this ad
Well as Twitter rightly pointed out, it was actually a non-NFL member who might have lost a tonne of cash in this deal. Recently, news broke out that the 'last TD ball' that Tom Brady threw was auctioned off for $518k.
Tom Brady To Mike Evans for $500k
But now he has returned. And that ball will most likely become just another Brady TD pass to Mike Evans. It is not a safe bet that it will hold the 6-figure value it fetched at the auction. The bid for the TD ball started at $100,000 and after 23 bids, the winning bid was $518,628.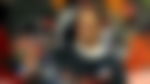 According to Yahoo Sports, an auctioneer called Leland's put up the ball for auction on Sunday. Hours before the 7-time Super Bowl Winner announced his comeback, some bidder somewhere had just spent half a million dollars on his 'last ball'.
Right Out of a Hollywood Script
It is a costly irony for the 'winning' bidder. And Twitter doesn't spare anyone. How could it let go of this then?
It is indeed a difficult matter to hold your composure.
The Ball was sold by the guy who caught it at the stadium. Mike Evans threw the ball to the crowd because he thought nothing of it. And a guy in the stands caught it, auctioned it. Getting rich in the process.
Imagine picking up the phone to randomly check Twitter and bam!
Tampa Bay fans are happy. But the guy who got this ball in the bid? Not so much.
And then some had solutions.
Easy fix…. @nfl can buy the ball back and use it on every Brady offensive possession for the rest of his career then return ball when Brady officially retires #TomBrady

— Benny Legg (@BennyLeggWins) March 14, 2022
When people on Twitter put their minds to something, they usually make fun of it. Although, it could be assumed that the person who bought a 'ball' for that big a price might not really worry about it even if it loses value. It holds value to them. But if it was someone who bought it as an investment. If they thought, they would flip it for a bigger payday, that may be a precarious situation to be in. Let us see if the actual owner of the ball ever comes forward.
Until then, we wait for the true "Last Touchdown Ball' that he'll throw as he makes his comeback to the NFL.
Watch this Story: Chiefs QB Patrick Mahomes Marries Longtime Love Brittany Matthews in Hawaii
ADVERTISEMENT
Article continues below this ad
ADVERTISEMENT
Article continues below this ad