'Can't Fathom' – Packers Head Coach Matt Lafleur Can't Wrap His Head Around Aaron Rodgers Leaving Franchise
Published 05/02/2021, 7:45 AM EDT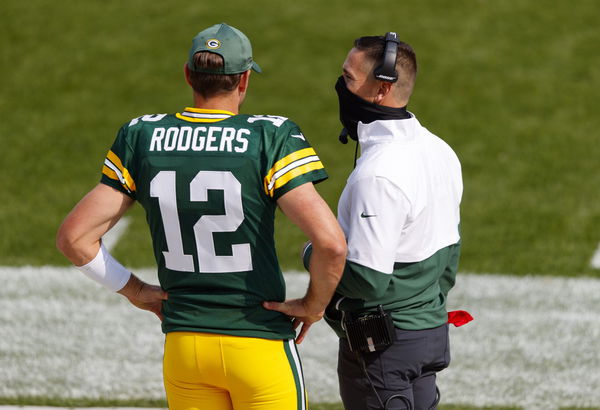 ---
---
Shockwaves surged across the NFL when hours before the 2021 NFL Draft reports started rushing in of Aaron Rodgers wanting to leave the Green Bay Packers. 
ADVERTISEMENT
Article continues below this ad
The Packers franchise and the quarterback have been at loggerheads for some time now. Despite carrying the team to the NFC title game in 2019, the Green Bay Packers drafted QB Jordan Love with their first-round pick in the NFL draft. 
Rodgers later said that the Packers drafting Love didn't bother him. But the QB sure made everyone make note with an MVP season in 2020.
ADVERTISEMENT
Article continues below this ad
The franchise though still seemed reluctant to lock down their franchise QB. With the Packers not restructuring Aaron Rodgers' contract in the offseason, sources claim that Rodgers is now disgruntled with the franchise.
Aaron Rodgers looking to leave the Packers
While the Packers front office maintained that they have no intentions of trading Aaron Rodgers, franchise Head Coach Matt LaFleur weighed in with his reaction regarding the development. 
"Yeah, I know, and I can't even take my brain to that spot right now," LaFleur said. "So I just want to do everything in my power to ensure that doesn't happen."
READ MORE – How Does the Arrival of Justin Fields in Chicago Affect the Future of Nick Foles?
LaFleur and Rodgers have now spent two seasons together. The duo clicked right off the bat reaching the NFC title game in both seasons. But the conference title game looks to be an insurmountable task for the two.
"I can't fathom (Aaron Rodgers) not being in Green Bay… See, I don't only love the player, but I love the person. I love working with him on a daily basis; I think we all do. From the players in that locker room to the coaching staff," he said.
LaFleur said that while Rodgers seems to want to leave the franchise, the Packers management will always be welcome to see him back.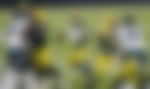 "I'll always remain hopeful and optimistic, and certainly, we'll always welcome him back with open arms," LaFleur said.
ADVERTISEMENT
Article continues below this ad
"He knows exactly how not only myself but our staff and our players feel about him. Like I said before, I just can't imagine him not being in a Green Bay Packer uniform," he added.
With Aaron Rodgers looking to move on from Green Bay, which team do you think should make a move for the veteran QB?
ADVERTISEMENT
Article continues below this ad
READ MORE – Former NFL Player Believes Drafting Zach Wilson Changes Nothing, Thrashes New York Jets Management