'Can't Go Out Like That'- Patriots' Cam Newton Plays Down Retirement Rumors
Published 02/22/2021, 1:20 PM EST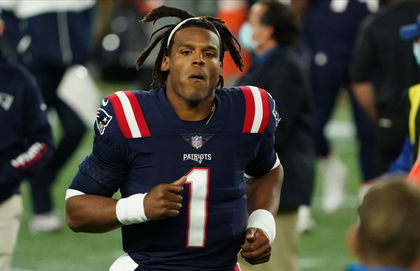 ---
---
Cam Newton endured a difficult season with the New England Patriots. The 2015 MVP moved to the Patriots last season after 8 years with the Carolina Panthers.
ADVERTISEMENT
Article continues below this ad
He had some enormous shoes to fill in New England. Newton was brought in by Bill Belichick to replace legendary quarterback Tom Brady, who left the franchise after almost 20 years of playing there.
Newton spoke to the I Am Athlete podcast recently. He revealed that despite all the comments being made about him at the moment; he is not ready to retire.
ADVERTISEMENT
Article continues below this ad
Newton is still highly motivated to perform at an elite level in the NFL. "I can't go out like that. I hear all of that talk. My pride won't allow me to do it. There aren't 32 guys better than me."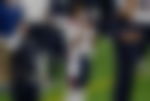 Newton also spoke about being one of the first athletes in professional sports to contract the COVID-19 virus. He spoke about the challenges of the illness, and what effect it had on him.
Newton revealed that the virus coupled with him not getting enough time with his new team really hindered his performance last year.
"I was one of the first football players to catch it, and it happened so fast. When I came back, that's where the lack of an offseason and the lack of time in the system really showed itself. I was behind and I was thinking too much."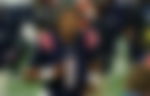 Cam Newton found it difficult to adapt
While Newton struggled to adapt to the change in scenery, he wanted just that. For him, he had to get used to playing for a new team and coach in a completely new system.
It was a lot for him to take in, but he welcomed the challenge. Newton noted that while he wanted to get used to the system quickly, he needed the time off to perform better.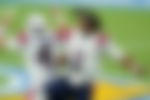 ADVERTISEMENT
Article continues below this ad
"They threw everything at me, but I wouldn't have wanted it any other way. At the end of the day, you have to go through things in that type of manner, to show yourself that you can't skip processes. I'd be the first person to tell you that I needed time."
Can Cam Newton become a success in New England? He has a tough road ahead of him. However, he has the privilege of working under Bill Belichick, one of the greatest coaches of all time.
However, Newton is an unrestricted free-agent this off-season, and could choose to join a new team next season, should someone else approach him.
ADVERTISEMENT
Article continues below this ad