"Can't Wait For You To Be a Dolphin": Twitter Bewildered With Deebo Samuel's Recent Tweet
Published 04/07/2022, 10:00 AM EDT
This offseason might be the most craziest one ever. There have been some insane deals being made all across the league. The San Francisco 49ers' star wide receiver Deebo Samuel could not help but be fascinated by it. The crazy signings have reached the wideout position. 
The Bills signed a blockbuster deal with the wide receiver Stefon Diggs. On Wednesday, both sides agreed on a four-year, $104 million extension with a $70 million guaranteed contract. Samuel believes he might be next in line. If not, the wide receiver could possibly be on his way out of San Francisco. 
ADVERTISEMENT
Article continues below this ad
What does the future hold for Deebo Samuel?
Will Deebo Samuel remain with the San Francisco 49ers or will he be traded? It has been the talk of the town this offseason. A number of catchers have caused a lot of noise. Devante Adams signed a crazy deal with the Raiders. Stefon Diggs also signed a new deal with the Bills. Now it looks like it's Samuel's turn. There have been no talks of a new contract yet. But the Niners can not really lose the star receiver.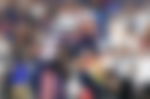 Deebo Samuel might expect some big paychecks, or he could be on his way out. After the Stefon Diggs deal, the 49ers WR tweeted, "OHHH OKAYYY THEN." Indicating that the Niners may need to talk soon. Samuel also unfollowed the San Francisco 49ers account on Instagram. The fan went crazy after the tweet and the Instagram incident. 
A fan has accepted that Samuel is on his way out. He made a tribute video of the athlete to say thank you. 
Another fan wants to wake up when San Francisco pays Nick Bosa and Deebo Samuel.
A 49ers fan account believes the receiver is in for a big payday. 
One fan thinks it's hilarious if Deebo Samuel gets traded before the quarterback Jimmy Garoppolo. 
Imagine a world where Deebo Samuel gets traded before Jimmy Garoppolo LMFAOOOOOOOO

— Alex (@SadNinersFan_) April 7, 2022
A fan takes a trip down memory lane with Myspace. 
I also noticed that Deebo Samuel took the 49ers out of his top 8 friends on MySpace.

— East Bay Chris (@EastBayChris) April 7, 2022
Deebo hanging out in Miami?
A fan calls out the hilarious way fan pages speculate things. 
Is Samuel on his way to becoming a Dolphin?
ADVERTISEMENT
Article continues below this ad
Can't wait for you to be a Dolphin, it's so surreal

— Jordan C 🌴'22 SB CHAMPS 🐬🏈 (@Jordan17394) April 6, 2022
The rumors and speculations are running wild like always. What is the NFL without crazy rumors? Whether Deebo Samuel stays with the Niners or goes to Miami remains to be seen.
ADVERTISEMENT
Article continues below this ad
Seeing how berzerk the contracts have been this offseason, the Niners better give out some big bucks if they want Samuel to catch passes for them in the 2022 season. 
Watch This Story: Rob Gronkowski Has One Exclusive Condition For His Return to the NFL
Edited By: Deepika Bhaduri