"Carson Wentz Ain't Going Anywhere"- Stephen A. Smith Explains Why Eagles Might Stick With Misfiring Quarterback
Published 12/01/2020, 2:21 PM EST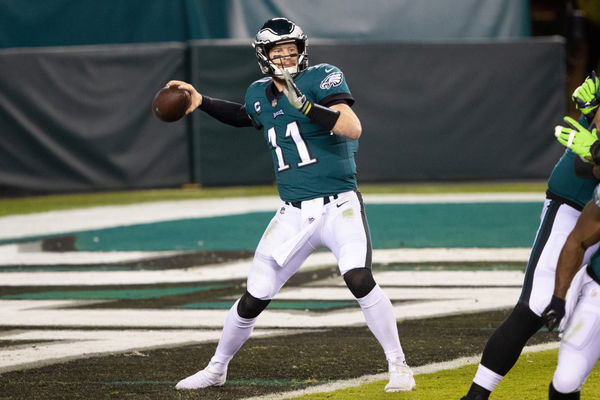 ---
---
It's another week filled with disappointment for Philadelphia Eagles fans. Carson Wentz and Co. fell to a 17-23 defeat at the hands of the Russell Wilson-led Seattle Seahawks. This was their 7th loss of the season.
ADVERTISEMENT
Article continues below this ad
Wentz's disastrous run continued in Week 12 as he threw another interception, his 15th of the season. He completed 25 of his 45 attempted passes, throwing for 215 yards with 2 passing touchdowns to his name.
Is his time in Philadelphia drawing to a close, or will Wentz stick around in 2021? Here's what a certain Atlanta Falcons fan had to say.
ADVERTISEMENT
Article continues below this ad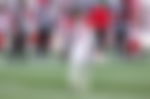 Stephen A. Smith gives his two cents on Carson Wentz-led Philadelphia Eagles
Popular American sportscaster Stephen A. Smith was at it once again on today's segment of ESPN's First Take. Here's his take, on the whole Carson Wentz situation at the moment.
"But when we talk about cleaning the house, that means everybody got to go. And I'm of the mindset that Pederson has to go. Even though Pederson is a Super Bowl-winning quarterback.
"And do you know why I believe Pederson has to go for exactly the reason you said he, don't look like he wants to coach this guy?"
"He doesn't look like he believes that this is the guy that he wants to ride with. But the Eagles are committed to what $59 million to this man over the next year too? He ain't going anywhere.
"So the fact that Carson Wentz ain't going anywhere because you're not gonna get anybody to take those numbers. And on top of that all, you got to pay him those numbers.
ADVERTISEMENT
Article continues below this ad
"I'm sorry, the Head Coach who used to be an offensive coordinator who used to be a quarterbacks coach, that dude has to be held accountable, because that's your job," Smith said on the show.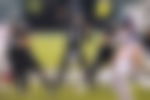 The Eagles are currently on a 3-7-1 record heading into Week 13. They are 3rd in the NFC East Division behind surprise leaders New York Giants and Washington Football Team. The Eagles remain in contention for a top spot, mathematically.
ADVERTISEMENT
Article continues below this ad
But is Wentz the right man to lead them there? Is Jalen Hurts going to get a shot at a starting spot soon? Watch this space for more.