Celebrity Chef Gordon Ramsey Sends Message to Kansas City Chiefs After Thrilling Divisional Round Victory
Published 01/24/2022, 2:55 PM EST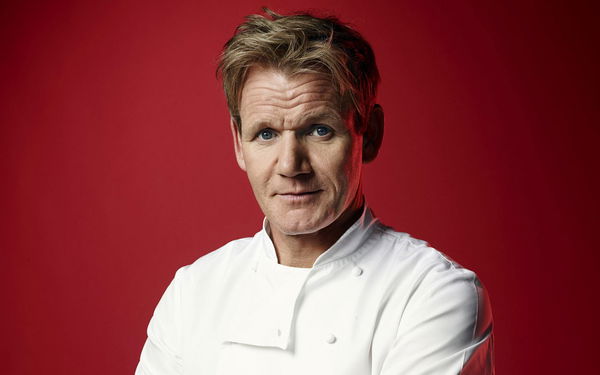 Who would have thought that the biggest celebrity chef Gordon Ramsay was an NFL fan? The Scottish chef is apparently a supporter of the Kansas City Chiefs. Being from the United Kingdom, most people would automatically assume that Ramsay is a soccer fan. But the celebrity chef enjoys a lot of sports and fitness. He has been seen around different soccer events and has visited many NFL teams as well. 
In February 2020, Ramsay visited M&T Bank Stadium. He kicked some field goals with Baltimore Ravens punter Sam Koch. But his alliance seems to be with the Chiefs. After the Chiefs won the division round, Gordon Ramsay congratulated them on Twitter.
Are Chiefs Gordon Ramsay's favorite football team?
ADVERTISEMENT
Article continues below this ad
It all started back in November 2019. Ramsay was about to open a restaurant in Kansas called 'Gordon Ramsay Steak'. Before doing so, he paid a visit to the Arrowhead stadium. There he saw the field, met coaches and players, and even visited the Chiefs' locker room. 
The Chiefs presented Gordon Ramsay with a number 19 jersey with his name on it. He even had a cook-off with one of Kansas City's offensive tackles. Mitchell Schwartz took on the king of the kitchen. Both of them cooked a steak. Schwartz impressed Ramsay with his knowledge of the kitchen.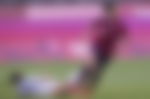 It seems like Gordon has been a good luck charm for Kansas City. After his arrival in 2019, the Chiefs went 8-1. They won their division and punched their ticket to the Super Bowl that season. And as we all know, the Chiefs won the Super Bowl in 2020. They defeated the San Francisco 49ers with a score of 31-20.  
Gordon Ramsay celebrates Kansas division round win over the Bills
Both the teams were evenly matched from the first minute to the very last. With around 15 seconds left, the Bills scored a touchdown and took the lead. But Patrick Mahomes and his boys were quick to answer. They made two drives and brought the ball to a 48-yard field goal attempt. With three seconds left, The Chiefs scored the kick and tied the game. It went to overtime and eventually they won with a score of 42-36. 
ADVERTISEMENT
Article continues below this ad
ADVERTISEMENT
Article continues below this ad
Nobody was as happy as Ramsay. He tweeted a picture of the number 19 shirt with his name. The chef wrote, "What a game! Congrats to the [Chiefs]… I'm always a call away." The Chiefs are the favorites to win the Super Bowl again this year. 
Watch This Story: Three Current NFL Head Coaches Who Worked With Jay Gruden at Washington Football Team