Chargers Boss Anthony Lynn 'Expects' to Still be Head Coach Despite Patriots Loss
Published 12/07/2020, 2:32 PM EST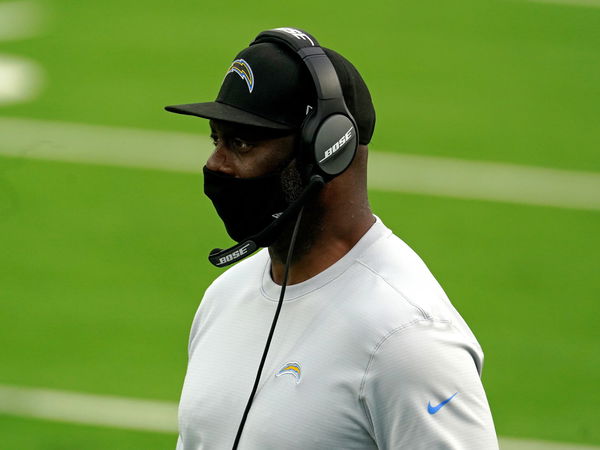 ---
---
This Sunday turned out to be pretty grim for the Los Angeles Chargers as they faced the New England Patriots. The Chargers did not just lose the game, but the Patriots brutally destroyed them with a score of 45-0.
ADVERTISEMENT
Article continues below this ad
The game ended way before the final whistle went off. It seems like the Chargers have lost all chances of going up to the Playoffs. The Chargers' destruction begs the question of whether it is time for Head Coach Anthony Lynn to call it quits.
On being asked if he will still be the Chargers' Head Coach on Monday, he said he is not going anywhere.
ADVERTISEMENT
Article continues below this ad
"Yeah, I expect to be the coach of this team tomorrow," said Lynn. The Los Angeles Chargers have lost twice consecutively now, dropping to 3-9 this season.
Coach Lynn said he talks to Dean Spanos, the Chargers owner, regularly. Spanos is angry, but Lynn's future isn't in his hands.
"That's out of my control, my job status. But I talk to Dean all the time, it's my job to get this team back on track and if I'm here I will," said Head Coach Anthony Lynn.
Everything went against the Chargers on Sunday. The loss was disheartening and heartbreaking.
The Chargers' actual struggle, according to Anthony Lynn.
According to coach Lynn, their struggle to win and thrive in the race for the Playoffs began after Week 12, where they lost to the Buffalo Bills (27-17).
ADVERTISEMENT
Article continues below this ad
"We gotta get back in tune offensively, I saw this a little bit last week, and we did not turn it around this week," said coach Lynn.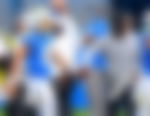 Lynn recently made a few changes in the special teams, and that could have been a reason for their loss. The special team's performance made coach Lynn furious.
ADVERTISEMENT
Article continues below this ad
"Special teams. Unacceptable. Unacceptable. Period," he said.
Sunday was torturous for the Chargers. There is a lot of buzz surrounding coach Lynn's future. Only time will tell how long he will last in the wake of such lacklustre outings.