Charles Barkley Can't Get Over How "Pretty" Tom Brady Looks
Published 05/13/2022, 1:30 PM EDT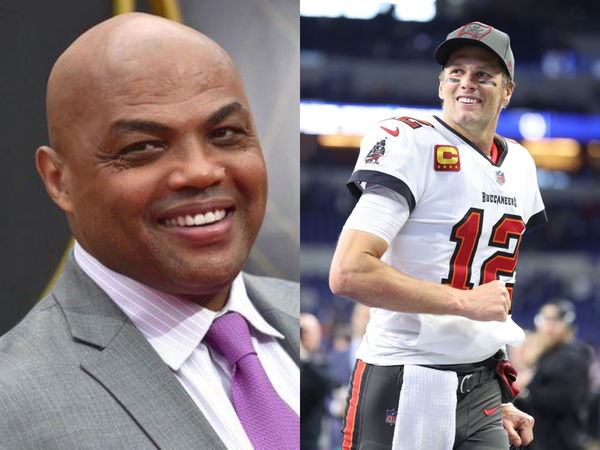 Tom Brady is defying all odds. Be it on the field, or be it in the process of aging. For someone who will turn 45 this year, it looks like he is making it happen in reverse mode. There's no denying that Brady could be one of the most desirable men in the NFL. Even NBA Hall of Famer Charles Barkley agrees to it.
Tom Brady is hailing for perhaps 'one last run' in the NFL. He is ready to do whatever it takes to make his case for another Lombardi. He has his after play-career sorted as well; the GOAT will be joining FOX Sports as the lead NFL analyst and call mega events alongside Kevin Burkhardt.
ADVERTISEMENT
Article continues below this ad
Brady appears to be more enticing to NBA Hall of Famers Shaquille O'Neal and Charles Barkley. They couldn't help but express their gratitude in a live NBA on TNT telecast, as per TMZ Sports. The couple recently had an amusing interaction regarding their genuine affection for the NFL GOAT.
He mentions, "Shaq came in the other night and he's (like), 'Yeah man, I had dinner with Tom Brady the other night… Man, I gotta tell you something. I was out with Tom Brady the other night. You know what, that's a pretty man.' Shaq, every time I'm around him when he starts talking to me, and I would make eye contact, I don't remember nothing he said after that."
Shaq and Barkley rarely concur on something, but both of seem to fawn over on the Tampa Bay Buccaneers' legendary QB. That is extremely funny. And no one could have seen it coming.
Is Tom Brady aging like Fine Wine?
ADVERTISEMENT
Article continues below this ad
Tom Brady does what needs to be done with healthcare and personal well-being. That's not simple to maintain it all together as the oldest quarterback in League history to begin and win a championship. His eating habits have received nearly as much attention as his on-field effectiveness in current history.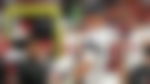 People became interested in his eating plan after he disclosed he consumes mainly plant-based foods. While Brady's TB12 diet has stringent guidelines, the scheme is nutrient-dense and intended to minimize or eradicate food products that he thinks induce an inflammatory reaction. The QB claims his diet increases vitality, prevents bone injury problems, improves athletic performance, and speeds up rehabilitation.
ADVERTISEMENT
Article continues below this ad
I think you get the idea. Tom Terrific is an outlier, a quarterback who defies all logic of physics, possibility, and rationality. In a nutshell, he is marvelous.
Watch This Story: NFL Legends Tom Brady and Julian Edelman Extend Support to Hank Lockwood of Barstool Sports; Find Out Why