Chicago Bears GM Ryan Pace Outlines Franchise's Goal to Sort Out QB Conundrum
Published 01/13/2021, 3:32 PM EST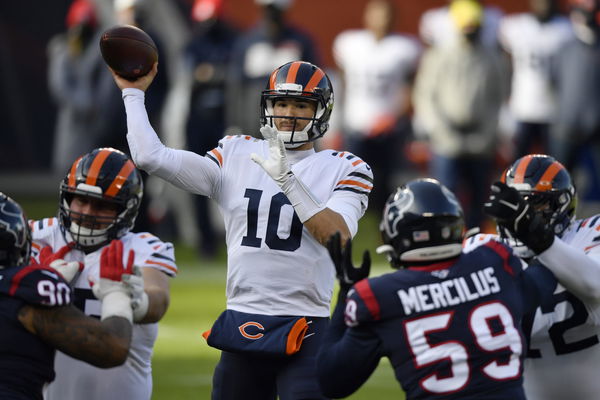 ---
---
If there's one thing the Chicago Bears have been missing for years, it's stability at the position of quarterback. Season after season, the franchise has experimented with multiple quarterbacks in the pocket. 
ADVERTISEMENT
Article continues below this ad
But none have quite delivered the results expected of them. When Ryan Pace took over as the Bears' General Manager in 2015, he was brought in with the goal of finding the team a franchise quarterback.
Pace experimented and tried his luck at solving the perennial problem. But enter 2021, and the Bears are still in search of that elusive QB.
ADVERTISEMENT
Article continues below this ad
Next decision vital for Pace and his job with Chicago Bears
Speaking to the media on Wednesday, Pace outlined the main goal of the franchise in terms of recruiting remains solving the problem of efficiency surrounding the QB position. 
"We definitely need more out of the (Quarterback) position… We know that. What does that entail? That's what this whole offseason is about," Pace said. "Everything is on the table right now."
The last quote is clearly an indicator that Pace is willing to go the distance to make sure that Bears have the position sorted out.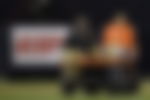 After making multiple big money and questionable recruitments for the position, the GM knows that his time in Chicago might be running out. 
"You do learn and improve through experiences," he said. "I can confidently say I'm a lot better at this with each year of experience."
Pace will hope that this "experience" will help find the one player he's been in search of for 6 years. 
Of course, the Bears do have the option of sticking with Nick Foles, who suffered a terrible injury earlier on in the season. But if that backfires as well, Pace will have some difficult board meetings to attend.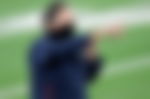 Free agency awaits Mitch Trubisky come 2021?
After being eliminated by the New Orleans Saints in the Wild Card Round, Bears QB Mitchell Trubisky said that he saw himself back with the team next season. But hearing Pace's recent comments, Trubisky won't be riding that high on confidence. 
ADVERTISEMENT
Article continues below this ad
The Bears made it clear in early 2020 that Trubisky was not their pick going forward. With the franchise declining the 5th-year option on Trubisky, as things stand he is heading for free agency.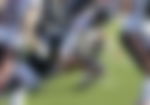 Among the endless carousel of quarterbacks that have come and left the franchise, who were you most surprised to see not achieve the heights once expected of them?
ADVERTISEMENT
Article continues below this ad