Chicago Bears Head Coach Matt Nagy Says Andy Dalton Team's QB1, Remains Optimistic About Justin Fields
Published 05/17/2021, 8:16 AM EDT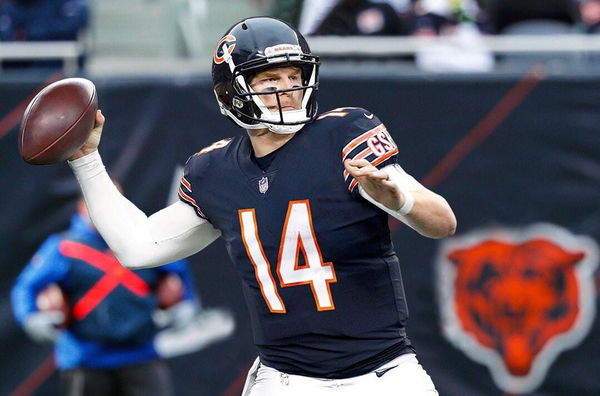 The Chicago Bears had just one established quarterback on their roster a few weeks back. Now the franchise has three players gunning for the same position. 
While Nick Foles remains on the side's roster from last season, the additions of veteran Andy Dalton and rookie Justin Fields adds a new dimension to the Bears locker room. 
The team was in the market for a franchise QB and had their eyes set on landing Russell Wilson in the offseason. But when that failed, the side quickly snapped up free agent Andy Dalton to add depth to their QB chart. 
ADVERTISEMENT
Article continues below this ad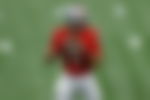 While many believed the side was done QB hunting, the side finessed everyone trading up to draft Ohio's Justin Fields 11th overall in the NFL Draft. 
Fields was the fourth quarterback to go in the first round of a packed QB draft class. While the expectations are high from Fields, Bears Head Coach Matt Nagy remains cautiously optimistic about starting his explosive new rookie. 
Chicago Bears ready to ease Fields into the picture
Talking to the media on the last day of rookie minicamp, Nagy maintained that Dalton would the starter for the side once the new season kicks off.  
"Andy is the starter. Andy's going to get the one reps," said Nagy.
Dalton played as backup for the Dallas Cowboys last season. The quarterback though played a majority of the Cowboys' 2021 snaps because of starter Dak Prescott picking up a gruesome knee injury early on in the season. 
Nagy acknowledged that Fields has impressed him in training camp and that he like most Bears fans are excited to see what the QB can do in the NFL. But the head coach maintained that they won't make a decision based on a whim.
ADVERTISEMENT
Article continues below this ad
"I know that time is the biggest question right now for Justin and I completely understand that, because there is an excitement, there is that want for all of us to see what Justin can do," Nagy said.
"We'd be lying to you if we didn't say that or believe that. But we got to make sure as we go through this thing that we also do what's best for the Bears."
ADVERTISEMENT
Article continues below this ad
With Fields is still going through the paces of what it is like to be an NFL quarterback, one shouldn't be too surprised to see the QB getting his first start perhaps midway through next season.